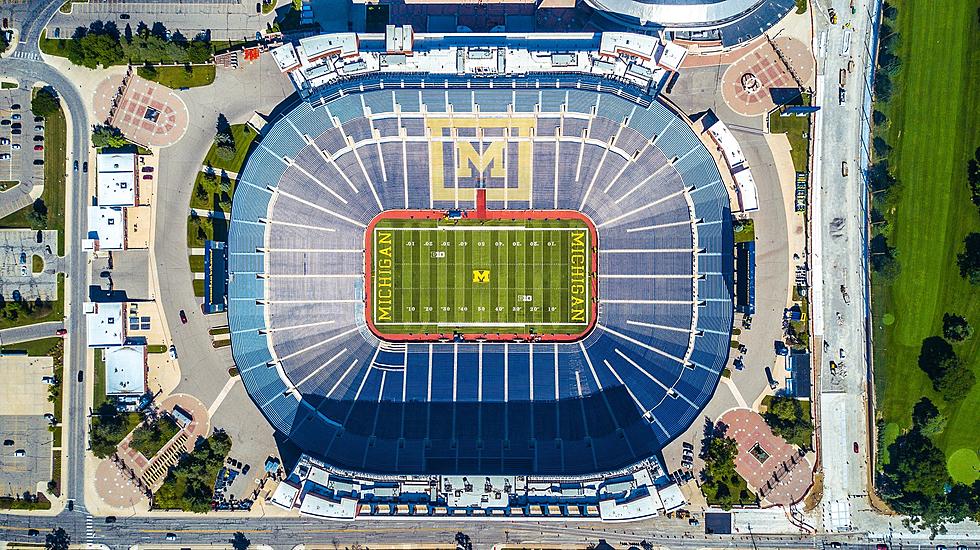 University of Michigan: Number Two in Big Ten and in Best College Towns for 2022
Photo by Alex Mertz on Unsplash
After the University of Michigan won their matchup against the Ohio State Buckeyes, they were able to climb the ranks of the Big Ten all the way to being number-two in the entire conference.
It's safe to say it has been one hell of a season for the Maize and Blue and, of course, a lot of the hype comes from the surrounding community, Ann Arbor.
College Towns in Michigan
Every college has to be located in some town, somewhere, right?
Usually there is a lot of pride and support among the surrounding community which not only makes being in a "college town" fun but it takes game days to a WHOLE other level.
That is, of course, unless you are like me and went to Grand Valley State University and encountered the people of Allendale, Michigan who were very vocal about their distaste for the students when they would re-descend on the town in August.
Seriously one time a lady at the mechanic groaned OUT LOUD when she heard me tell the folks I was picking up my car from that I was thankful they could get me taken care of so fast because I had school. She said "Oh geez, you're all coming back this week aren't you?"
However, college towns like Michigan's own East Lansing and Ann Arbor, for example, truly "understand the assignment" and do up game days accordingly.
Michigan's Best College Town?
While there are plenty of college towns in Michigan: Kalamazoo, Mt. Pleasant, Ypsilanti, etc. Only one can truly be the "best."
Luckily, Wallethub did some digging and figured out not only the best college town in Michigan for 2022, but in the entire country!
Before any Spartans reading this get too excited, sorry, it's not you. East Lansing came in at #70 overall. Definitely still not bad when you consider that's against every other college town in the United States.
They're just probably ones that don't flip cars and burn couches after they win (whoops).
Now, if you didn't like that last comment, you're really not going to like this: The second-best college town in the United States is *drum roll* Ann Arbor, home of the University of Michigan Wolverines!
The Economic Benefits to a College Town
It probably goes without saying the kind of business being a college town can bring. Not only during the school year do students support the local economy but game days, especially for the bigger schools, bring in even more.
However, WalletHub also breaks down the reasons a school's location is just as important to a student being able to succeed both academically but in personal growth too.
One of the main ways, they say, is "...it's in students' interest to live in a city with a reasonable cost of living, as well as one that provides good academic and work opportunities. The ideal city should also provide a fun social environment to help students deal with the stress of college."
Looks like, all things considered, Ann Arbor is it for us here in Michigan, folks!
LOOK: Here are the 25 best places to live in Michigan
Stacker
compiled a list of the best places to live in Michigan using data from
Niche
. Niche ranks places to live based on a variety of factors including cost of living, schools, health care, recreation, and weather. Cities, suburbs, and towns were included. Listings and images are from
realtor.com
.
On the list, there's a robust mix of offerings from great schools and nightlife to high walkability and public parks. Some areas have enjoyed rapid growth thanks to new businesses moving to the area, while others offer glimpses into area history with well-preserved architecture and museums. Keep reading to see if your hometown made the list.
40 Michigan Towns With Names Even Life-Long Michiganders Can't Pronounce