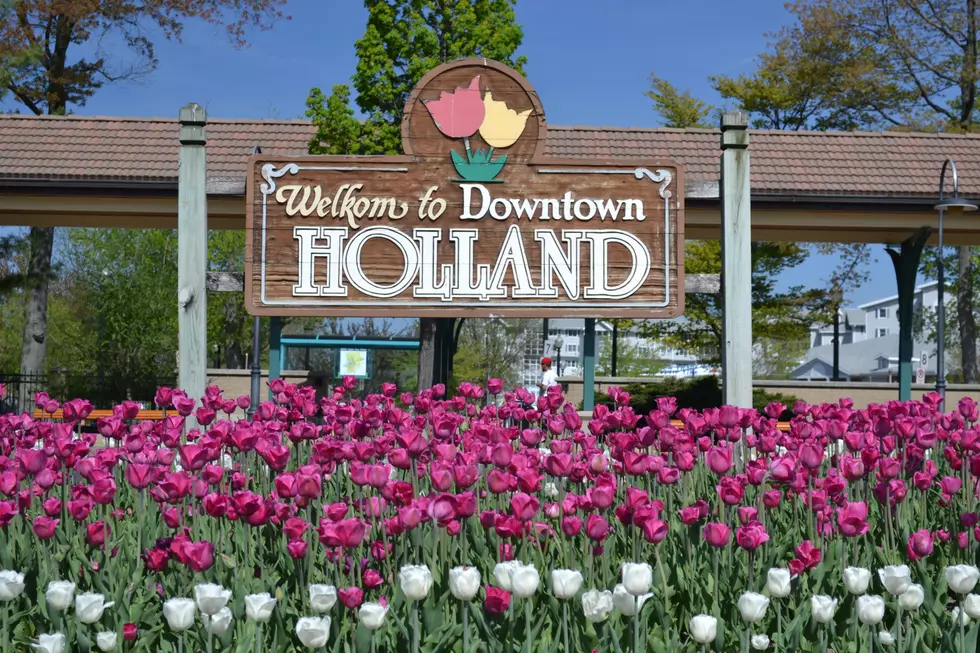 Did You Know There's A Song About Tulip Time In Holland?
Tulip Time
I didn't grow up in West Side Michigan and didn't hear about Tulip Time Festival until I moved to Grand Rapids for work when I was 21.
If you're in the same boat as me and wondering "What is the Tulip Time Festival?" I've got you covered.
History of Tulip Time Festival In Holland
Tulip Time is an annual event held in Holland, Michigan, that celebrates Dutch culture and heritage. The festival is centered around the blooming of the tulips, which are a beloved flower in the Netherlands.
But how did this festival come to be, and what role did music play in its creation?
The origins of Tulip Time can be traced back to 1927 when the city of Holland planted over 100,000 tulips as a way to beautify the community. The following year, they held the first Tulip Time festival to celebrate the blooming of the flowers. The festival was a hit, and it has been held every year since then, except during World War II
One of the most iconic parts of Tulip Time is the street scrubbing, which is a nod to a Dutch tradition of cleaning the streets before important celebrations. During the festival, locals dress in traditional Dutch costumes and use buckets and scrub brushes to clean the streets of downtown Holland.
Did You Know There Is A Song About Tulip Time In Holland?
Don McHan, a local musician and songwriter, wrote a song called "Tulip Time in Holland" in 1953, which has since become a staple of the festival. The song celebrates the beauty of the tulips and the joy of the festival, with lyrics like "Tulip Time in Holland, where the colors all unite, where the tulips smile at the sun, in fields of red and white."
If you're looking to live in Holland this place would be awesome.
$3.6 Million Holland Home Comes With 3 Kitchens & a Killer View of Lake Michigan
But, who needs three kitchens? Check out this home currently for sale in Holland
New West Michigan Restaurants 2023
More than 10
new restaurants
, including taco joints, cafes, and Asian eateries have opened so far in West Michigan in 2023.
How many have you been to?
Here's When Grand Rapids-Area Ice Cream Stands Open in 2023
As ice cream lovers know, every season is ice cream season... BUT there is something special about when your favorite local ice cream stand opens up for the year! Here are some favorite spots in Grand Rapids to grab an ice cream cone, slush, flurry, or even hot dog - and when they open this year!