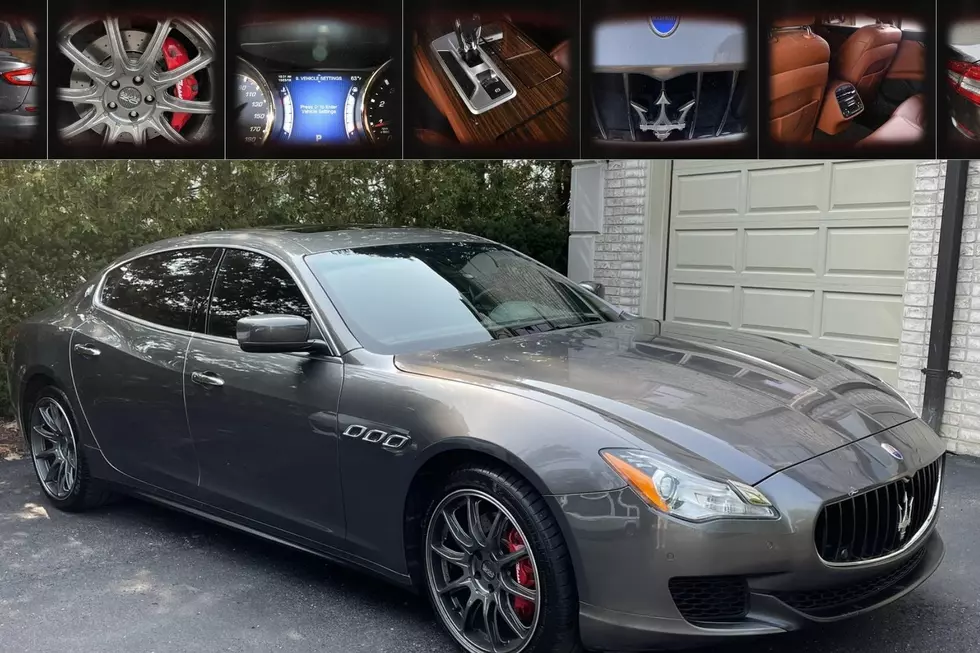 Treat Yourself: Rent This Michigan Maserati!
Photos courtesy of Paul via Turo
Everyone's heard of Airbnb and Vrbo. Not everyone has heard of Turo.
Turo is basically Airbnb for cars. Car owners are able to place their cars up for short term rental, and travelers are able to choose from a much wider variety of vehicles than are typically available through the usual car rental services.
Turo allows a user to filter available cars by several criteria. A user selects a city and time frame they'd like to rent a car, then can pick what kind of car they're looking for. Something family-friendly? A fuel sipper? Something upscale? An everyday driver, or maybe something fast and fun?
Check out what we found when we looked for "fast and fun" cars in the Detroit area! This 2015 Maserati Quattroporte S Q4.
This automatic, all-wheel drive luxury sports sedan has room for five. It's bluetooth-equipped, and includes a back-up camera and sunroof among its features. The outside is metallic grey, with rims to match. Chrome trim all over makes this a sharp vehicle from every angle.
Maybe just the right vehicle for a night on the town? Want to impress a date, or clients? This Maserati currently rents for just over $200 a day, subject to change. Renters are expected to keep the car clean and treat it with the same respect they would as if it was their own.
So, what does it take to get behind the wheel of this sweet ride? You do have to be at least 25 to book this Maserati. If you're under 30, you're required to add on the Minimum or Standard protection plan. Renters under 30 are also assessed a fully refundable deposit of $750, refundable three days after the trip ends without incident. (Entering your personal insurance info results in a $250 discount off the security deposit.) There are several other rules to which you must agree, including not to eat, drink or smoke in the car, else face a hefty fee.
Sound like something you're interested in? Take a look and see what you could be driving next time you rent a car!
This Michigan Maserati Is Available for Rent Via Turo
Have you heard of Turo? It's like Airbnb for cars. Next time you're in Detroit, you could rent this sweet Maserati!
Here Are Some of The Sexiest Cars From The 6th Annual Mackinac City Mustang Show
The 6th annual Mackinac City Mustang Show took place on Saturday, July 17th and these were some of the sexiest cars I saw while there.