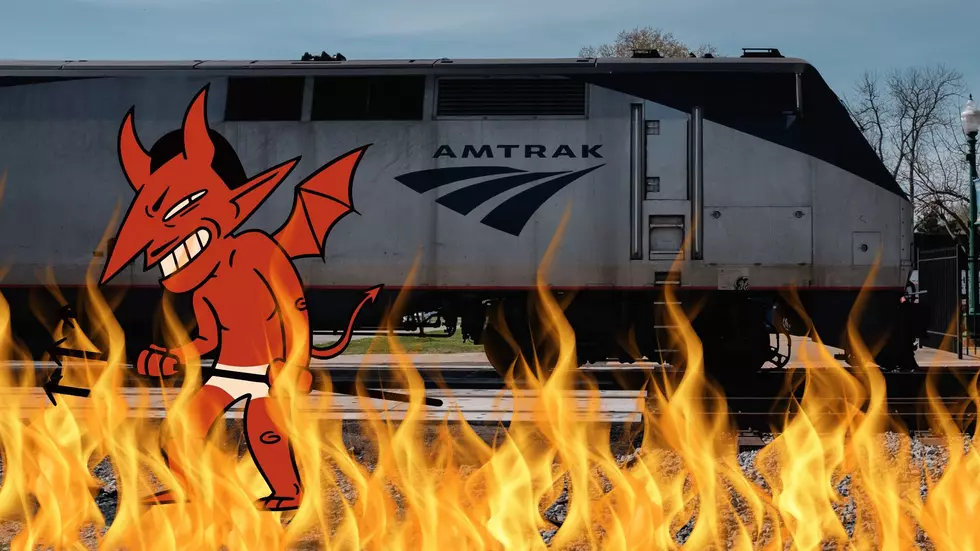 Train Ride From Hell FINALLY Arrives In Chicago From Michigan
Unsplash
You know a train ride is bad when its passengers are abandoning the train, practically in the middle of nowhere, before they reach their destination.
But honestly, when you hear about this train ride from Hell... I might be so inclined to have abandoned "ship" as well.
It was a simple trip from Pontiac to Chicago - Something the Wolverine Amtrak trains make every day in about five and a half hours. Except Friday, Wolverine Train 351 didn't make its final destination until almost 19 hours later.
Per the original story on MLive, the train was plagued with delay after delay, and at one point, the train didn't have power, and had no heat as temperatures in west Michigan dipped into the upper 30s.
"The train first stopped about 19 miles west of Ann Arbor due to a power issue with the engine, according to Amtrak Senior Public Relations Manager Jason Abrams. It was then coupled with Wolverine 353, another train that left Pontiac around 8:50 a.m. to be pulled to Chicago."
Two hours later, passengers woke up to the train in a dead stop while engineers struggled to couple the two trains.
"Right off the bat, when our engine went out, that also killed our electricity. So, we didn't have charge and the bathrooms didn't flush. You could use the bathroom, but it was like using a porta potty and that's not great." - Katie Kobiljak, passenger
OOF! I've been to a lot of music festivals, and know that porta potties in open air are pretty rough to be around, let alone enclosed in a large metal tube. Also, no power, means no lights at night. There were reports that passengers were using glow sticks so they could move around the cars.
"No heat, no electricity, and at this point, it's dark, so no lights. They were cracking glowsticks to give us light. The toilets are overflowing because you cannot flush these toilets without electricity, so it smells awful. It's really cold and there's just a skeleton crew on board." - Michael Bamberry, passenger
Apparently, there was also a medical emergency on the train that stopped it YET AGAIN, and that was everyone's breaking point. People started abandoning the train while it was stopped.
Photos from MLive and other news outlets show people fleeing the train, through tall brush, just to get away from their train ride from hell.
FINALLY, 19 hours later, the train arrived in Chicago just after midnight.
Amtrak offered the following apology:
"Please accept our most sincerest apologies that your trip on train 351 on October 7, 2022 was severely delayed. Despite our best efforts, there are times when circumstances arise that are out of our control."
HOPEFULLY, everyone on that train got refunded their money... but it's doubtful. Also, I think even "severely delayed" is still an understatement for what these poor people went through.
The Orphan Trains