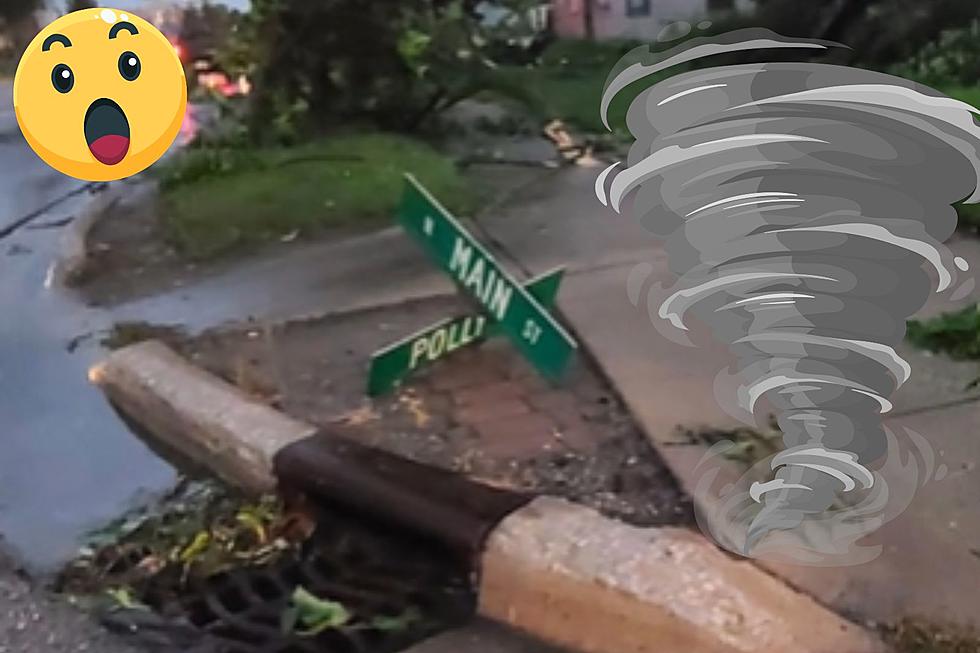 Captured on Film: Perry, Michigan's Astonishing Tornado Encounter
Canva Pro/lacethef*ckup99 via TikTok
On Friday, August 11th, Michigan saw some potentially dangerous weather in certain areas around the state.
Shiawasse County, in particular, saw the brunt of the storm on Friday.
Funnel Cloud Spotted in Perry, Michigan
Videos surfaced quickly moments after the funnel cloud/tornado was spotted in Shiawasse County, showing the sheer terror that ripped its way through a couple of small towns, especially Perry, Michigan.
While it was unconfirmed on Friday, on whether or not that this was an actual tornado, it was later confirmed by the national weather service that this was in fact a tornado. You can see some cars pulled over on the highway, while others attempted to speed away from the funnel cloud in the distance.
Here is another video of the same tornado that day, be advised this may have some explicit language inside of it.
The Aftermath of the Tornado
There was some damage done after the tornado had passed through Perry, Michigan. Rooftops were damaged, trees toppled over as well as street signs all lying about. Take a look at some of the aftermath pictures here:  
Did you see the storm for yourself? Send us some pictures/videos through our app of anything you may have captured.
See Pictures From the Tornado That Devastated Gaylord, Michigan
A rare tornado ripped through the small Northern Michigan town of Gaylord on Friday. The twister left at least one person dead, more than 40 injured, and a trail of destruction to property.
Michigan's Worst Natural Disaster: the 1953 Flint-Beecher Tornado
Tornadoes in Michigan, Early 1900s