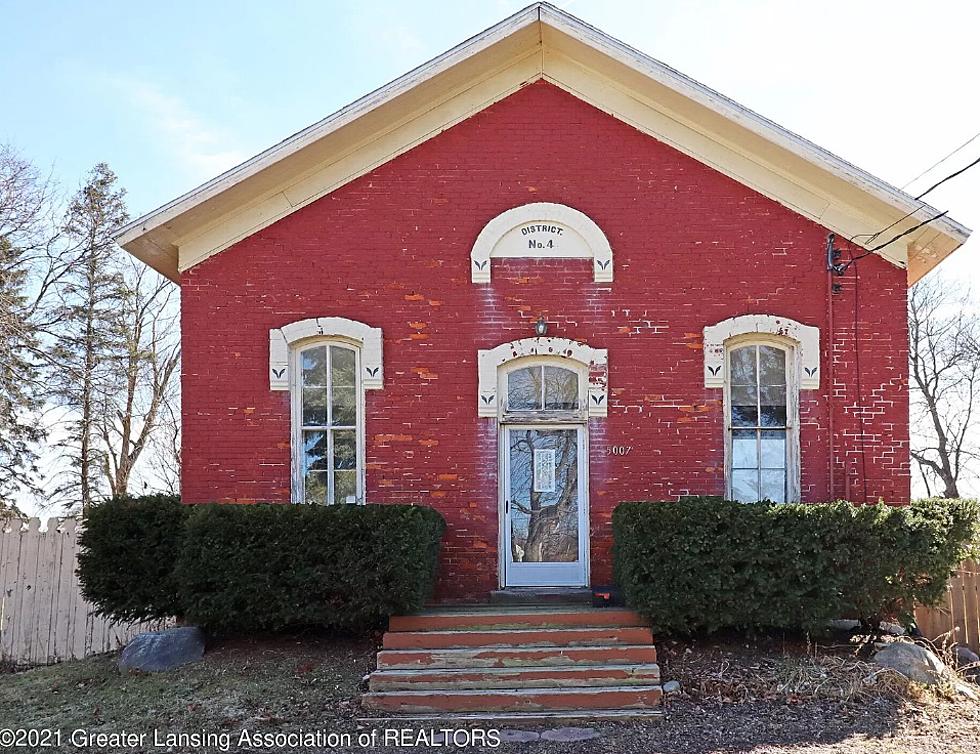 This Old Michigan School House Is Currently For Sale In Mason
PC: Mykayla Fenska via Zillow
Michigan is full of these Old School Houses, but how many people do you run into, especially in small towns like Mason, that can say they own the Old School House down the road?
I haven't met very many people that is.
This quaint old schoolhouse out of Mason is currently on the housing market, and you could very well be the next owner of the home.
Located at  5007 W Columbia Rd, the schoolhouse was built back in the 1880s, making it over 140 years old. That's some charm you're not just going to find on your next house hunt.
This Historic Mason School House Is For Sale & You Could Own It:
Mid-Michigan is full of great history, and could you imagine what it would be like to own a piece of history where knowledge was passed down, and actually live there? If you're from Mid-Michigan, you can actually have that opportunity.
The home could use some TLC in certain areas, but that's the case with most older homes. Most people see buying a home such as this one as a project to flip and resale to another family.
While I could see modifications being done, a few things I personally think should stay are the old stove and the windows. They add character to the schoolhouse and would show a passerby exactly what it once was. Given, you can see the old District logo, it's still just a matter of principle.
We would like to make it clear, that while the house is for sale, you never know if transactions have been put through, or if another family will be viewing the property. So if you do decide to drop by, make sure you at least set up a tour.
This Old Michigan Church Could Be Your New Home
Whether you are religious or not, this is one beautiful home. Materials from the original home-like, ceilings, the bell tower, the doors, and more were included in the modernization of
the historical landmark in Grand Haven.
10 Haunted Destinations To Stay At in Michigan
Do you think you could stay at any of these places?
What Apps Can Help Find The Cheapest Gas Around
Everyone likes saving a few bucks at the pump. Here are the apps that can help do just that.