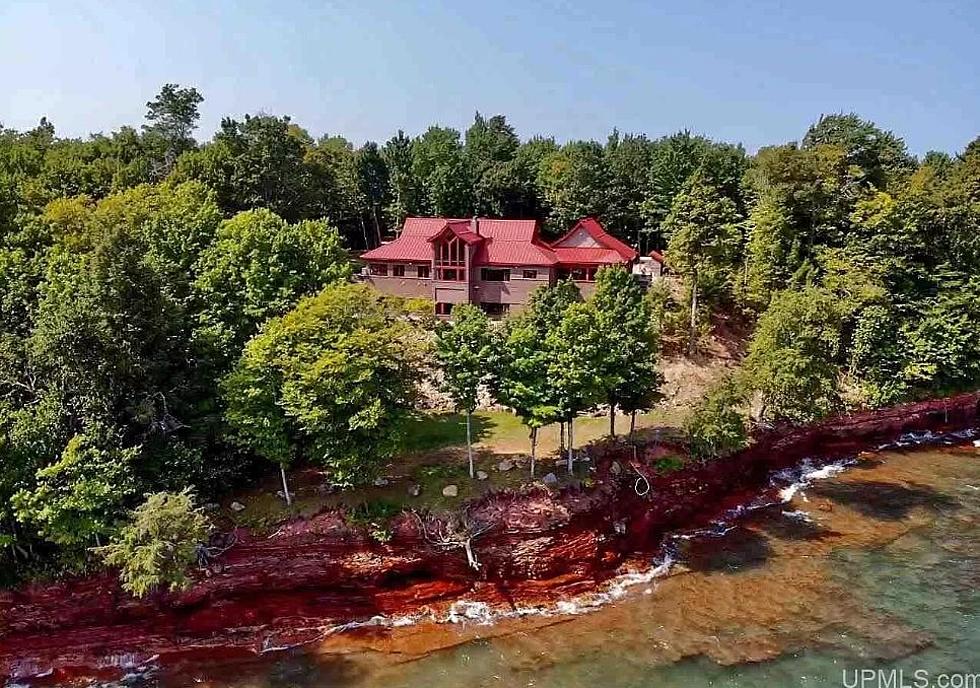 You Could Have An Island View With This Michigan Lakefront Home
Coldwell Banker Schmidt Realtors
You've heard of Michigan waterfront homes, but have you ever heard of a Michigan waterfront home that also has a view of an Island?
This Michigan home actually does have an island view to enjoy while you sip your morning coffee.
The home has four bedrooms and five bathrooms and is currently listed on the market for $2,636,000.
The windows also add a type of design that you won't find in most modern homes.
Take a look inside this waterfront home in Au Train, Michigan.
This Michigan Waterfront Home Has An Island View
Who doesn't love a nice waterfront home? But what about a waterfront home that faces an island?
My favorite part of Michigan lakefront homes is that their beauty never ceases to amaze me. While this is not the nicest-looking lake house I've seen on Zillow so far, it does rather grab the eye quicker than most.
Again, can we talk about those windows on the house?
This Mackiaw City Home Is On The Market & Might Be A Sears Home
This home is from the early 1900s and is located up in Mackinaw City. It is currently listed on the market and is
believed to actually be a Sears Modern Home.
At one point in America's history, you could actually mail-order homes from Sears, and it would come to you through the mail.
This Michigan Beach Home Is For Those Who Love Architecture
Look, construction is in my blood. I may not know much about it, however, my father is a construction estimator and my mother is a Construction Project Manager for an entire network of hospitals here in Michigan. I have a certain type of taste in architecture. Check out this Michigan home that you'll fall in love with architecturally.
Take A Look Inside This West Michigan 'Castle'
Located in Highland Park, this Michigan home is a cottage out of the 1800's also known by the name of the Highland Park Castle. The home does need some love and TLC, however, could be the right project for the next house flipper....
With six bedrooms and four bathrooms. Take a look inside this Michigan Castle with us.
Take A Look Inside This Michigan Mansion That Seems To Be Out Of A Harry Potter Movie
Maybe you'll see something else out of the house. However, the type of vibe I got from it was straight out of the castle of Hogwarts. I need to stay off Zillow and stop looking at these lakefront homes, but can you blame me? Take a look inside and see if you agree or disagree.
52 of the Best Michigan Waterfront Dining Locations
You probably already have a favorite dining location with a view, most of us do. But what you will find here is a nice long list of waterfront dining locations in every part of Michigan. Be adventurous, take a drive and explore something new, you'll find locations within an hour or more away from you that you have yet to experience.
Take A Look Inside This Michigan Mansion That Sits Right On The Lake
Because you and I probably don't have the type of dough to actually step inside of this 3.5 Million dollar home. Take a tour with me instead...