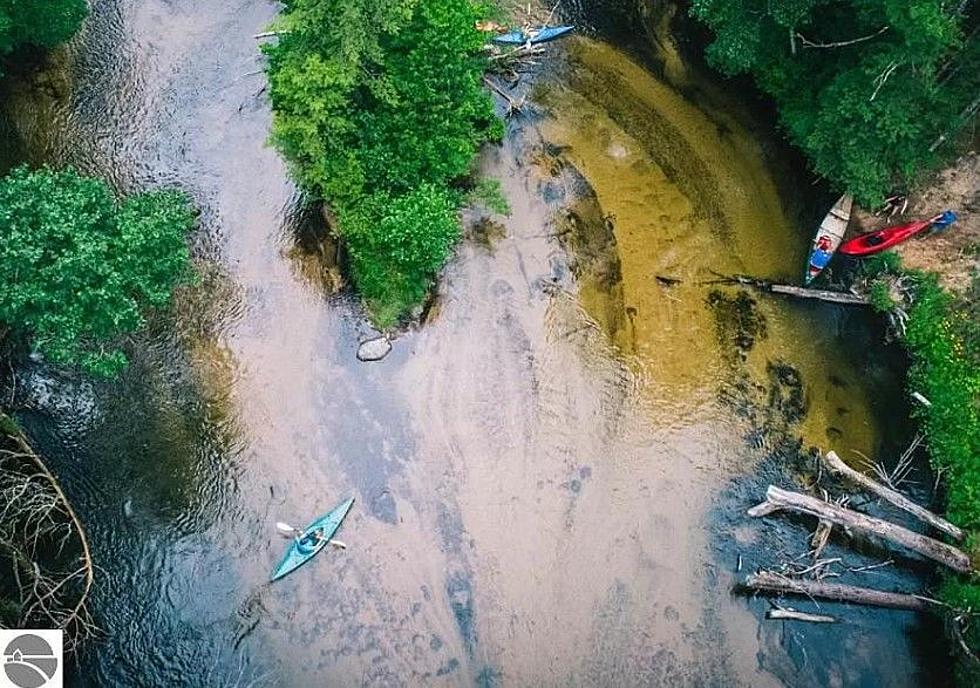 This Michigan Property Has 17 Bathrooms & Offers The Best Trout Fishing Around
Dick Huey via Unsplash
Imagine being able to own a property that has some of the best trout that you can fish. It's not just the home you can brag about, but the river it's around itself.
The Best Natural River In The Nation To Fish For Salmon & Trout
This property gives you seven miles of river to fish from, and it has been voted one of the best in the nation for the trout and salmon that reside in the river itself.
The actual land itself around the property is protected by the vast Federal forests, so this place is no joke in what you'll be able to see and experience in the area.
Below is just an ariel view of the river and the property you would own in itself.
The Property Would Probably Be A Bed & Breakfast
The home itself has roughly 40 rooms and 17 bathrooms, so I don't imagine this would just be something you and the family go to on the weekend unless, of course, that's something you're interested in.
Take a look below at the cabin, which currently retails at $7,250,000.
This Michigan Property With 17 Bathrooms Offers The Best Trout Fishing Around
Where to Find Marvelous Macarons Around Mid-Michigan
Macarons are a deliciously adorable French confection that take a certain level of expertise to make but these Mid-Michigan spots have truly mastered it! Here's where you can get your fix:
Abandoned Farmhouse In Howell