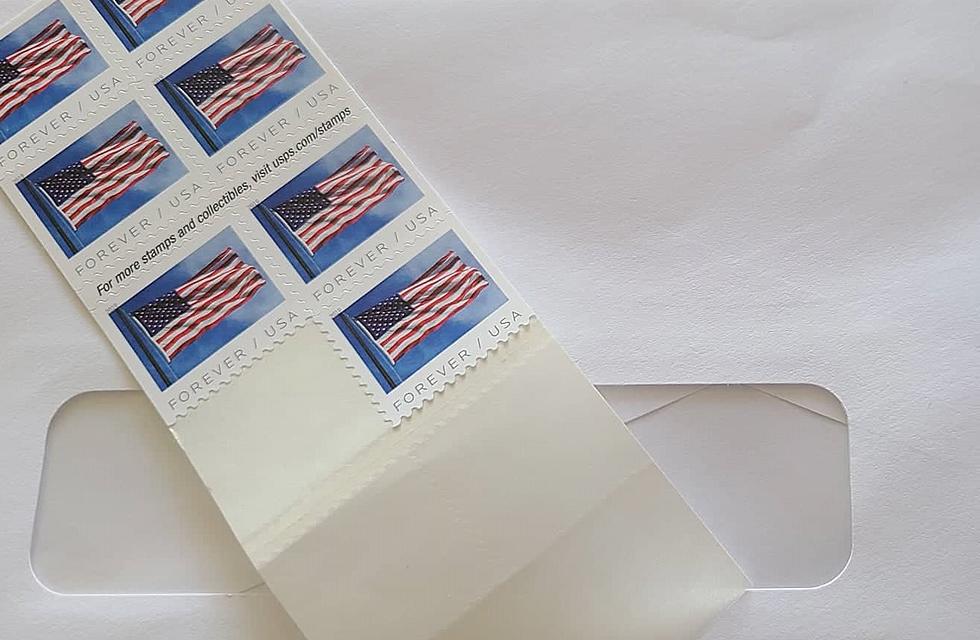 The Price Of Forever Stamps Is Rising: Here's How Much And When
Photo Courtesy Of Nathan Vandenburg
For starters, the price increase isn't a big one, so you won't be spending a pretty penny to send that love letter...well maybe car insurance information, this is 2021 after all.
The United States Postal Service announced they would be raising the price of their Forever First-Class stamps, by the end of this month (August).
The price of a forever stamp is currently 55 cents. With this new price hike, you'll be paying an additional three cents, at 58 cents for a forever stamp.
Nothing will change for additional ounces with mail, which will remain at 20 cents. If you are mailing a metered 1-ounce letter, the price will go from 51 cents to 53.
Additional ounces for letters will remain at 20 cents. Mailing a metered 1-ounce letter will increase from 51 cents to 53 cents.
The price of sending a postcard will also see a four-cent increase, from 36 cents to 40 cents. If you plan on sending a single piece of flat mail, you can see it go from $1 to $1.16. If you plan on sending outbound internal letters, you will see a ten-cent increase from $1.20 to $1.30.
"For the past 14 years, the Postal Service has had limited pricing authority to respond to changing market realities," Louis De Joy, who is the Postmaster General and CEO. "As part of our 10-year plan to achieve financial sustainability and service excellence, the Postal Service and the Board of Governors are committed to judiciously implementing a rational pricing approach that helps enable us to remain viable and competitive and offer reliable postal services that are among the most affordable in the world."
The Postal Service actually receives no tax dollars. They depend upon the sales of postage and products and services to get their funding.
Lake Michigan Mothman Sightings 2020 to June 2021
The legendary Mothman is most famously known for his romp around Point Pleasant, West Virginia has also been reportedly spotted in the Great Lakes region as well. These photos are not from actual sightings and are mere illustrations to help you get the idea!
50 Haunted Michigan Locations
Below is just the tip of the iceberg—a list of fifty Michigan hauntings that have been "reported" in cemeteries, houses, woods, jails, businesses, neighborhoods...if you can name it, there's probably a haunting for it.
Take a look at the list of fifty Michigan hauntings below and come to your own conclusions.
25 Michigan Roadside Oddities
LOOK INSIDE: You Could Stay At One of the Famous Charlevoix Mushroom Houses
There is a lot of unique architecture to see in the state of Michigan from the historic homes in Detroit to the Broad Art Museum on Michigan State University's campus. One of the most well-known is the mushroom house in Charlevoix.
These cute little cottages were designed by architect Early Young and overlook beautiful Lake Michigan. Take a look inside one of them, and if you're interested, you can even book a stay in it through
airbnb
!