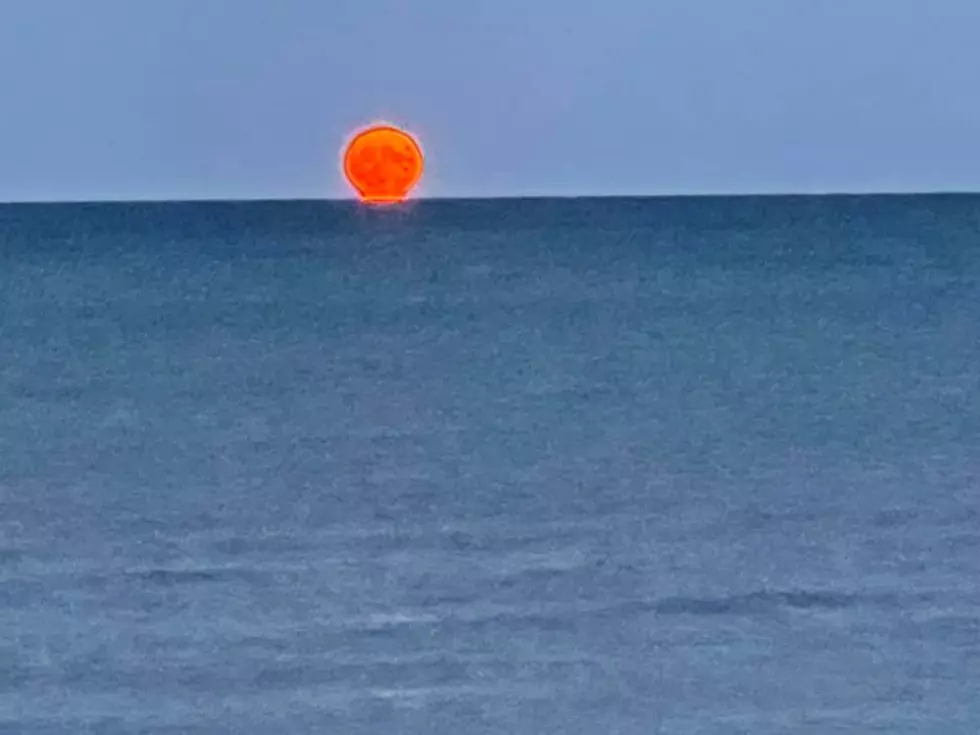 No, That's Not The Sun! Check Out This Incredible Moonrise Over Whitefish Bay
Great Lakes Shipwreck Museum via Facebook
Just when I think Pure Michigan couldn't dazzle me any more with her sights, she strikes again! I was amazed when just last night the Great Lakes Shipwreck Museum shared and unbelievable sight over Lake Superior's Whitefish Bay. The museum's official Facebook page shared,
Happening right now over Whitefish Bay…and that is not the sun!
The photo they shared along with the post must be the most incredible moonrise I've ever seen-- and I can only imagine what it looked like in person!
Sturgeon Moon
According to locals, as well as the Farmer's Almanac, August's full moon is referred to as the "Sturgeon Moon". The massive Sturgeon fish are often referred to as "living fossils" as they can live to be up to 150 years old!
According to the Almanac, lake sturgeon are quite rare today due to overfishing in the 19th century among other environmental and industrial factors. Today the Michigan DNR allows each angler one lake sturgeon harvest per year.
Why Sturgeon?
According to the Farmer's Almanac the full moon in August is traditionally referred to as the Sturgeon Moon because, "the giant sturgeon of the Great Lakes and Lake Champlain were most readily caught during this part of summer." Makes sense!
Others have referred to this month's full moon as Corn Moon, Harvest Moon, and Black Cherries Moon.
Around Michigan
Here's what other Michiganders who caught the full moon elsewhere around the state had to say:
"We saw it too on West Bay in TC…like a. Punkin Halloween" - Deborah Schankler
"Enjoying it tonight over Little Bay de Noc" - Rachael Wittieff
"We saw it rise on Lake Huron tonight and it was SPECTACULAR!"- Joan Matz
Mackinac Island Cottage For Sale Has $5 Million Dollar Views
Cairngorm Cottage is located at 7989 Algonquin St on Mackinac Island.