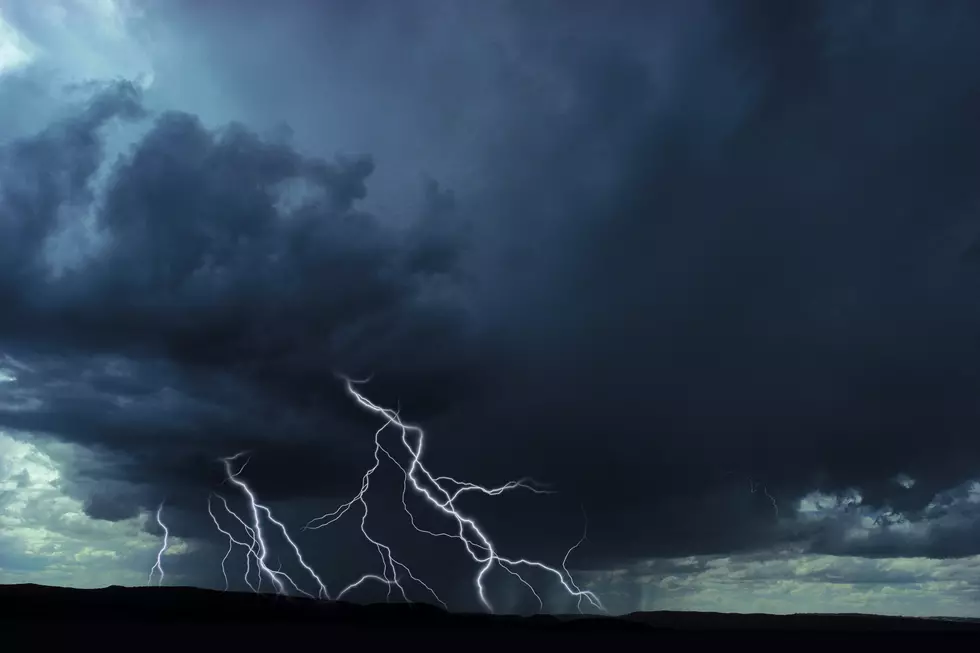 Strong to Severe Storms Possible Today for the Lansing Area
Comstock/Getty Images
**UPDATE as of 5 pm: A Severe Thunderstorm Watch is in effect until 10 pm for the Lansing and Jackson areas.
We could be in for a stormy Tuesday as the National Weather Service says that we could see some strong to severe storms late this afternoon and tonight. According to their forecast, some strong to severe thunderstorms with damaging winds, brief heavy rain, large hail and frequent cloud to ground lighting are possible. They also say that "an isolated tornado can not be ruled out".
Forecast Update as of 2 pm from the National Weather Service: "The risk for severe weather has increased since this morning. Strong to severe storms will be possible between 4 pm and midnight. The strongest storms will be capable of producing large hail, damaging wind gusts, and even a brief tornado (mainly along and south of the I96/I-69 corridor)".

39899539&width=500" width="500" height="530" frameborder="0" scrolling="no" style="border: none; overflow: hidden;">
Enter your number to get our free mobile app
And that's not all...the NWS also says that a strong cold front comes through the area early Thursday morning which could contain some gusty winds that may result in some downed trees, branches and power lines from midday Thursday into early Friday. Click here to see their forecast.
While you're stuck inside during the rainy weather, you could always challenge your culinary skills by making some of these quarantine meals.
Lansing Listener Quarantine Meals