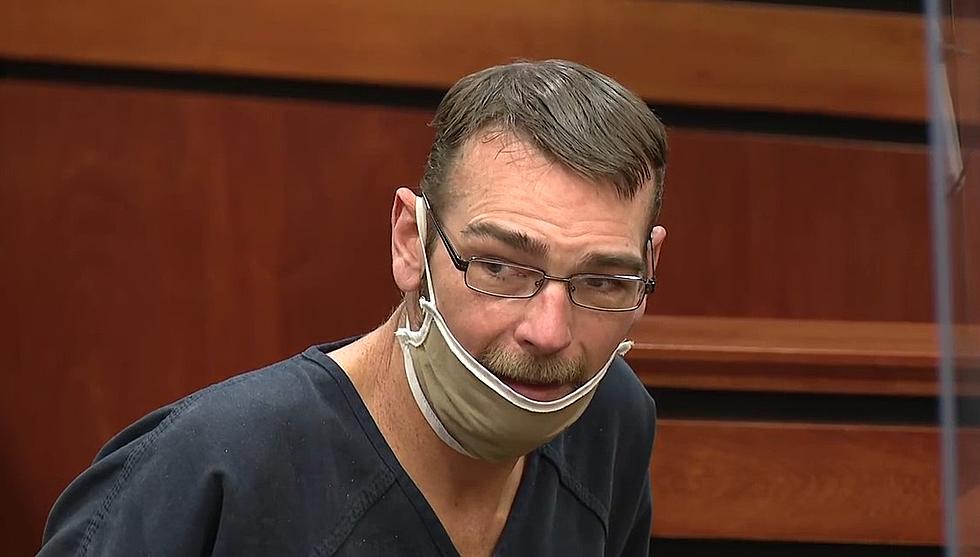 Stop Blowing Kisses: Prosecutor Asks That Crumbleys' Courtroom Antics be Squashed
WJBK
The Oakland County Prosecutor has asked that the parents of the alleged Oxford shooter stop blowing kisses and mouthing secret messages to each other.
SEE ALSO:  Oxford Victims' Families File Lawsuit Against Teachers, Staff
Several examples of James and Jennifer Crumbley's attempts to communicate are in the video below from Detroit TV station WJBK.
What Are the Details?
The prosecutor's office issued a filing on Wednesday (2/2) asking that Ethan Crumbley's parents' in-court communications be restricted, arguing that "it makes a joke of the judicial system and the crimes they're accused of."
"Mr. & Mrs. Crumbley's conduct in court makes a mockery of the crimes they are accused of committing. The courtroom is not a place for blowing kisses and sending secret signals. This is a time for families to pursue justice," read a statement from the prosecutor's office.
The prosecutor's office contends that the Crumbleys' behavior is a distraction and that it's viewed as insensitive toward the shooting victims' families.
Videos Show Examples of Crumbleys' Inappropriate Behavior
In the video below, James Crumbley is seen mouthing what appears to be the words, "I love you," to Jenifer Crumbley. About 40 seconds later he attempts another indecipherable communication.
Fox 2 also notes that the Crumbleys have been observed trying to communicate by making signals at each other during hearings that have been held on Zoom.
Both James and Jennifer face four counts of involuntary manslaughter for failing to prevent their son from killing four fellow students at Oxford High School on November 30.

Six MI Serial Killers That Are Currently Serving Life in Prison
Michigan does have a lot of great history, but also some dark sides too. Below you will find six Michigan serial killers that are currently serving life sentences.
See Every Prison in the State From Alger to Woodland.
Michigan is home to two federal prisons and around 30 other correctional facilities. Inmates include(d) Jack Kevorkian, Kwame Kilpatrick, and more.
24 Michigan Villages That Are Half a Square Mile or Less in Size
Michigan is home to 24 villages that have land areas of half a square mile or less.