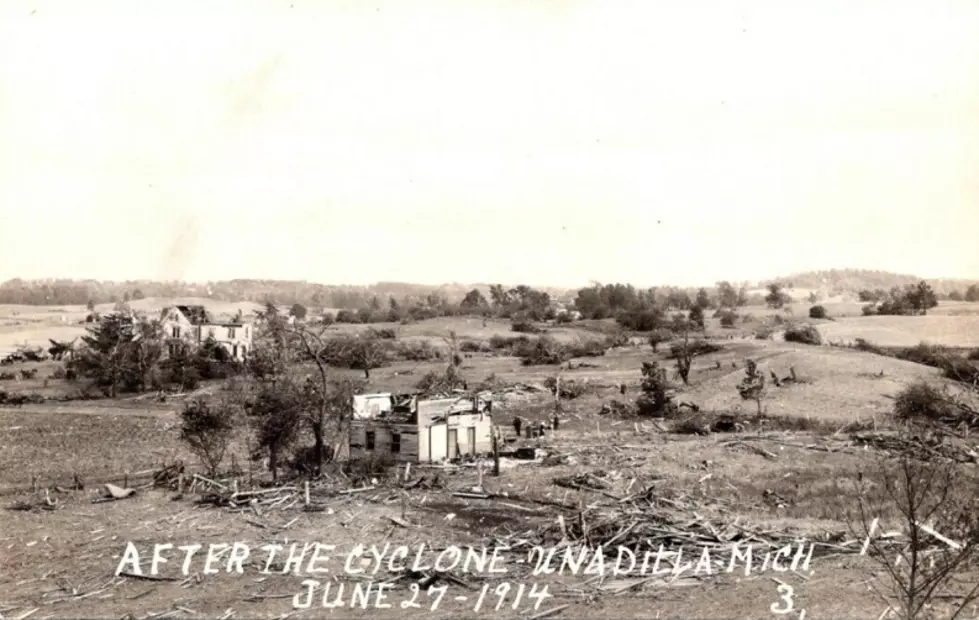 The Tragedies of Unadilla, Michigan, Livingston County
available @ worthpoint.com
In the southwest corner of Livingston County sits the community known as Unadilla. It began as a post office named "Milan" in 1834.....but the name had to be changed, due to another Milan already established in Michigan. Therefore, they decided to make it easy and re-named the post office  "Unadilla" after the township. The area was surveyed for a plat in 1837 but not recorded until 1840.
It became known as the "Village of East Unadilla," thanks to another unincorporated community, a little over two miles west that called themselves the "Village of Unadilla" in 1837… that village later became known as Williamsville. The Unadilla post office closed in 1906.
Unadilla Township was the last to be settled in the southern half of Livingston County. Eli Ruggles was the first resident, arriving in 1833, becoming the first person to buy a farm in Unadilla Township. Ruggles was followed by James Craig, Archibald Marshall, and David Holmes...all four men were from Connecticut, but Ruggles soon left and went back to his home state. The first doctor to practice in Unadilla was Junius L. Field in 1836, and the first hotel in Unadilla Township was right in the vicinity of the current Unadilla store, mid-1830s.
Unadilla is no stranger to tragedy. In June 1914 a tornado ripped through the village, destroying most in its path - including the First Presbyterian Church (photo below), which was indeed the first in Unadilla Township. It was rebuilt, and now there is an Historical Marker signifying its importance. In part, it reads: "The Reverend Charles G. Clarke of Washtenaw County led eleven people in organizing the First Presbyterian Church in Unadilla on February 4, 1837. It was the township's first religious society. The congregation met in a schoolhouse until a brick church was erected in 1846."
And in 2015, tragedy struck again when a fire completely obliterated the 142-year-old historic Unadilla General Store. You can read more about that blaze and see photos here.
Even though the classic general store and old mill are long gone, Unadilla still clings to its historical significance. It's worth a drive-thru, even if it's just to get munchies at the Unadilla store.
The Shadow Village of Unadilla
MORE VINTAGE MICHIGAN:
Old One-Room Schoolhouses & High Schools
This is One of Michigan's Smallest Towns
The Census Claims This Town is One of Michigan's Smallest
Jackson's Secret Underground Room