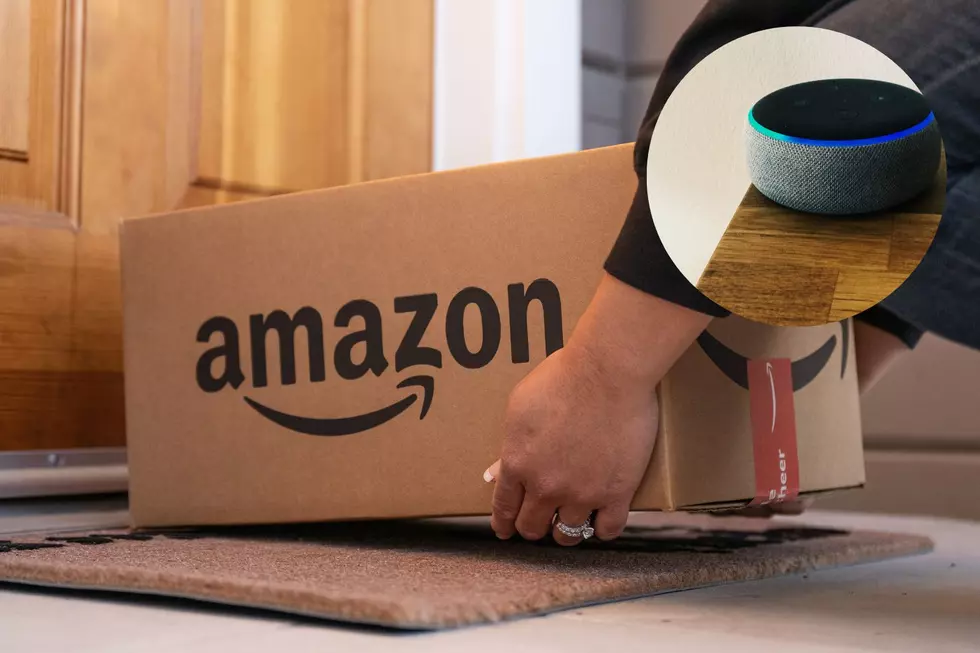 How Saying 'Alexa, Thank My Driver' Lets Amazon Tip Your Delivery Driver
Photo: Amazon Press & Canva photo
Just in time for its busiest season, Amazon has rolled out a new feature to give you a chance to show some love to those busy delivery drivers.
As those boxes pile up on porches across the country, Amazon drivers are operating at full throttle and working extra hours all to make sure your holiday is memorable. This year Amazon decided to make sure these hard-working drivers receive a little extra "thank you" in the form of a "tip."
Launched this week, customers can say "Alexa, thank my driver," and the driver of their most recent delivery will be notified of their gratitude in the form of a $5 tip. The tip comes at no cost to the customer at all Amazon said in a statement. I gave it a whirl last night and it works! My Alexa responded letting me know that my driver would receive the "thank you."
Amazon created the feature noting that their drivers form relationships with customers, and it helps let them know that they are appreciated.
"Since Amazon opened its digital doors in 1994, not only has selection grown, but so has the ability to deliver quickly and conveniently. So much so, that we hit a major package milestone—15 billion Amazon packages delivered in the U.S.," Amazon said.  "But for drivers, it's more than just the packages that they deliver—they form relationships with customers, provide support to the community in tough moments, and sometimes play the role of the unexpected hero."
Making the new feature even more special for the thousands of drivers, the five drivers who receive the most customer "thank-you's" during the promotional period, will also be rewarded with $10,000 and an additional $10,000 to their charity of choice.
The program is available to all customers in the United States with an Alexa-enabled device, the Alexa app, or Amazon Shopping mobile app. The "tip" will go to the first 1 million thank-you's received.
Inside Amazon: A Detailed History of America's Biggest Online Retailer
Stacker
compiled a list of key moments in Amazon's history and its current business from a variety of sources. Here's a look at the events that turned an online bookstore into a global conglomerate and a self-made entrepreneur into the world's second-richest man.
50 Most Popular Chain Restaurants in America
YouGov investigated the most popular dining brands in the country, and Stacker compiled the list to give readers context on the findings. Read on to look through America's vast and divergent variety of restaurants—maybe you'll even find a favorite or two.