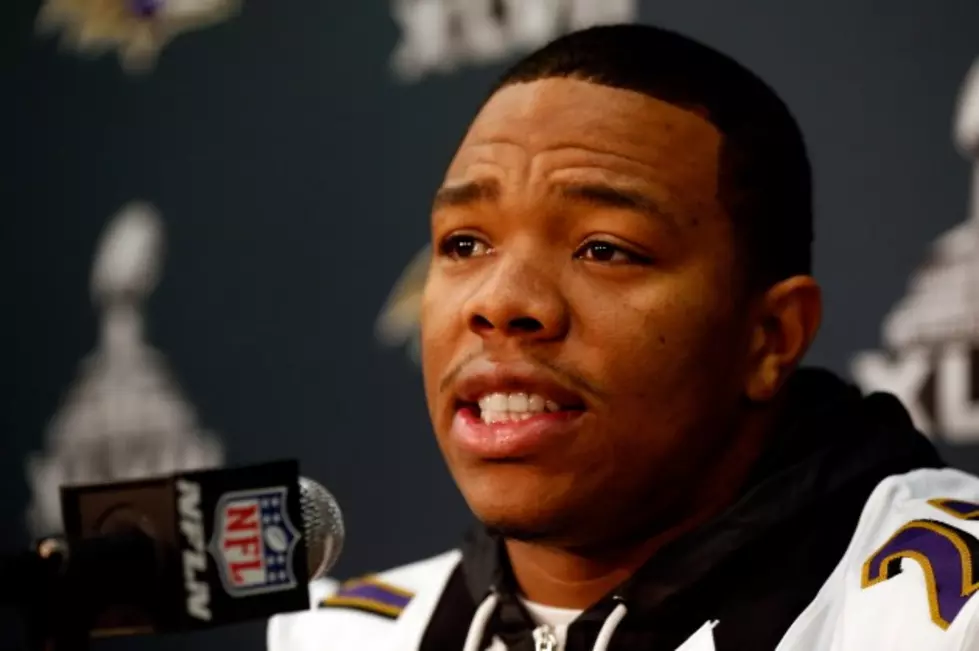 Ray Rice Released by Baltimore Ravens After New Video of Domestic Violence Surfaces
Getty Images
The Baltimore Ravens have terminated Ray Rice's contract after new video emerged Monday of Rice punching his then-fiance several months ago, knocking her out then dragging her unconscious body out of a hotel elevator.
ESPN reported Rice's release Monday afternoon. The 27-year-old is going into his seventh NFL season, but has not played yet as he was suspended by the NFL for two games for the domestic violence incident.
The NFL took considerable flack for what many called a light punishment. The league has since changed its rules, making domestic violence a more severely punishable offense.
You can see the footage of Rice punching out his then-fiance below: