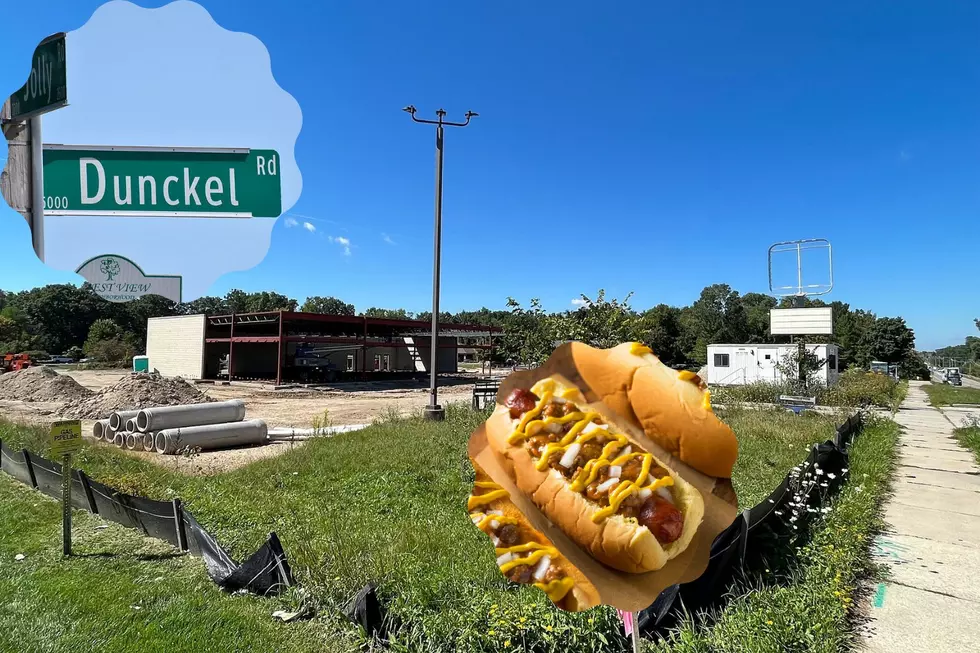 Progress is Being Made on a New Lansing Business
Courtesy of Jessia Gibbons & McConnell Adams of TSM Lansing, bhofack2, and Canva
There used to be a Burger King over on Jolly Road between Dunckel and Aurelius. Sadly, that is no more. It started back in March 2019 when there was a sign taped to the soundbox in the drive-thru stating that it was closed for remodeling. However, it never saw any kind of remodeling and it never opened its doors again.
The building remained vacant for quite some time, until November 2021. The old Burger King had been torn down and a sign went up signaling to Lansing residents what new attraction was taking over that space: Leo's Coney Island.
Leo's Coney Island in Lansing
What Michigander doesn't love a delicious coney island? Between the delicious fries and ranch dressing to dip them in, to the yummy coney dogs and gyros, what's not to love?
From November 2021 until the beginning of August 2022, the space sat completely empty, with only the sign declaring what was to come. But now, it looks like we have some progress!
The ground has been broken at the future Leo's Coney Island sight, and part of the building has been erected as well.
In addition to Leo's Coney Island, there's a good chance that some other businesses could move into that space as well. On the sign advertising the coming of Leo's, it also says, "New Development for Lease", "Join Leo's Coney Island", and then gives the contact info of the person to get ahold of. Who knows what other businesses we may see go in there? Only time will tell.
Once Leo's Coney Island does open its doors, make sure you double-check lunch and dinner plans with friends before you head out, because Leo's Coney Island is going in right across the street from Leo's Lodge...so there might be some confusion on the horizon. Until then, I'm counting down the days until it's open because it's right down the street from the radio station, and I love breakfast any time of the day. But until they do open, here are some other awesome Lansing area places serving up some yummy breakfast.
These 22 Lansing Restaurants Serve Up the Best Breakfast Around
They say that breakfast is the most important meal of the day. Now, I don't know who "they" are exactly, but I have to agree. In fact, I would go so far as to say that breakfast is the best meal of the day...that's why so many places serve breakfast at any time of the day. When it comes to awesome places to get breakfast, the Lansing area has no shortage. Look through the gallery below and think about what kinds of breakfast plans you want to make for this weekend.
Best Breakfast Burritos in the Lansing Area
I feel that not only is breakfast "the most important meal of the day", it's also the best meal of the day. That's why there's such thing as brinner (breakfast for dinner) and diners/restaurants that offer breakfast items 24/7. The epitome of delicious and portable breakfast options is a breakfast burrito. If you want a hearty breakfast that's filling and perfect for on-the-go eating, a breakfast burrito is the way to go. We've put together a stuffed list, filled with the best breakfast burritos in the Lansing area, and here's what we've come up with. Check out the mouth-watering gallery below.
These 24 Lansing Area Bakeries Serve Up the Best Sweet Treats
Cookies, cakes, bread, donuts, you name it; these bakeries have it. And, these bakeries are the best in the Lansing area. See if your favorite bakery made the list.