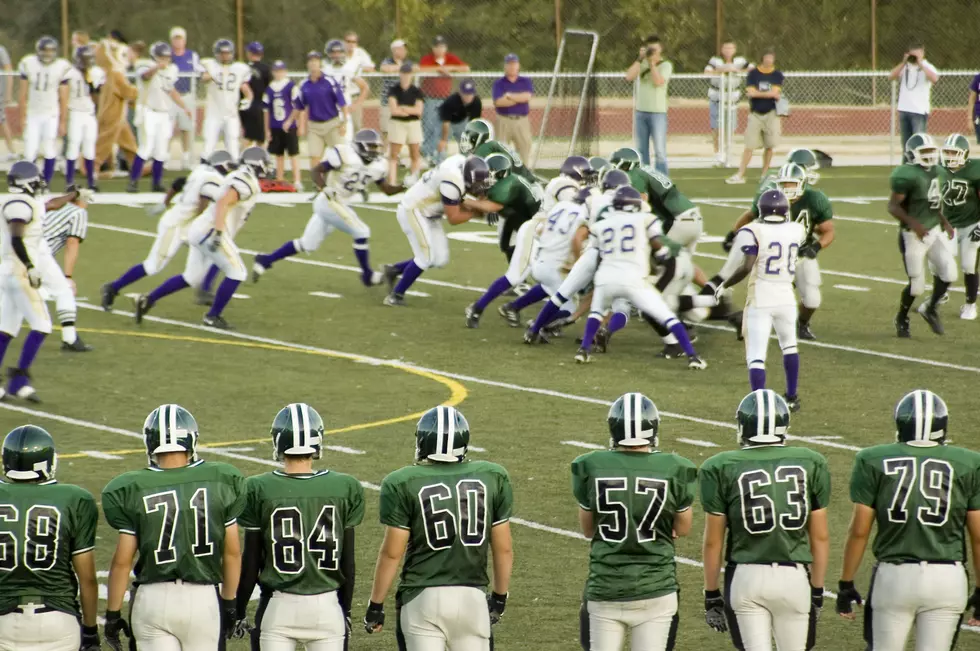 Potential Scholarship for High School Football Players
eurobanks/Getty Images
2020 and Covid robbed us of a lot of things. Being together, concerts, movies, vacations. It hurt us in many ways but especially socially.
And it took away many rites of passage. Especially with kids and school. Graduations, proms, and sports.
Could you imagine being a high school senior and you play football? Last year was your final year to shine on the field and say goodbye. To put in work and show your stuff so you could possibly get into a great college after high school. Maybe pursue your dreams of going pro.
Enter your number to get our free mobile app
A lot of kids got robbed of that opportunity and the chance to impress some scouts.
Now there's a shot for high school football athletes to show their stuff and still walk away with some scholarship money.
It's the Subway Pro Teen Awards.
It's simple. You submit a video of you doing what you do best on the field. Making your best pro moves.
Like Marshawn Lynch.
Or Keenan Allen.
Cool thing about it is these guys will be part of the judging and awarding process.
There are twenty $1500 scholarships up for grabs (like Keenan grabbing that ball out of the sky) and the contest starts on January 15th.
We know you've got plenty of video of you and your sweet moves. And if you don't we know your parents, family, coaches, and friends do. So they can submit and enter you too.
Get your best pro movies ready to enter and win. You deserve it.
Head HERE starting January 15th to enter.
A little cash in your pocket for college for your past accomplishments and maybe "Beast Mode" himself celebrating with you virtually.
That would help make up for a 2020 off the field.
Good luck.
SEE MORE: The Ten Best Running Backs in MSU Football History