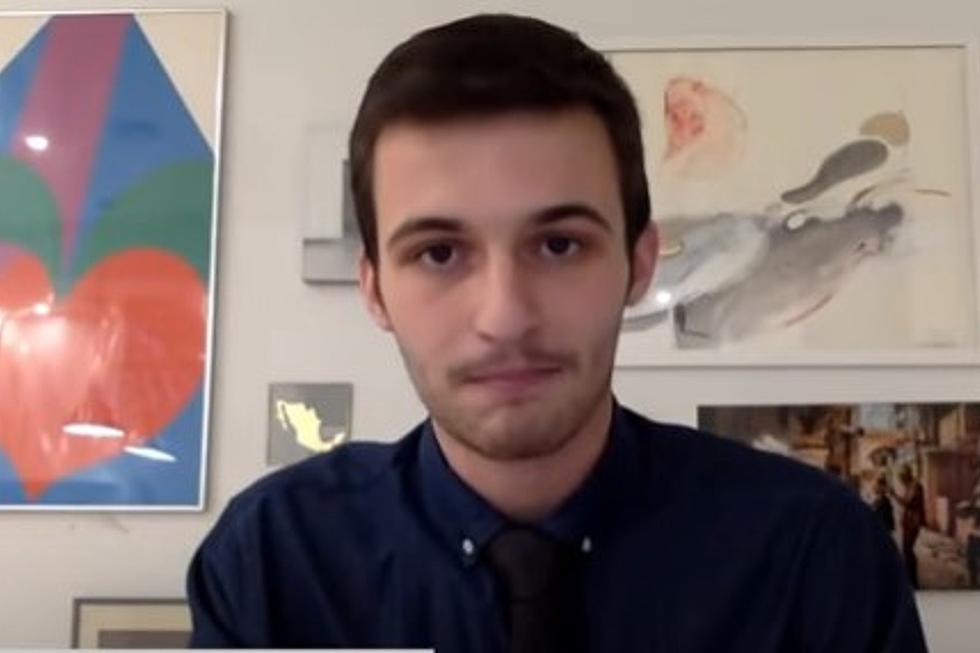 Parkland School Shooting Survivor Weighs in on Oxford Massacre and Michigan Gun Laws
MSNBC via YouTube
A survivor of the 2018 shooting at Marjory Stoneman Douglas High School in Parkland, Florida weighed in on this week's mass shooting at Oxford High School and says Michigan is in need of tougher gun laws.
Shooter's Father Purchased the Gun Used to Kill Four People
Cameron Kasky is an advocate against gun violence in America and tells MSNBC's Mehdi Hasan that the National Rifle Association's narrative that there are responsible gun owners is "very very often a farce."
"Of course, as many people know, the father of the shooter had purchased the firearm not more the four days before the shooting," Kasky says in the video below. "Michigan does not have a law, according to the Gifford's Law Center, that requires firearm owners to lock away their weapons."
Kasky goes on to imply that he's not against gun ownership because his father is a gun owner, but notes that the guns in his family's home are stored safely and securely.
Oxford Shooter's Parents Charged With Involuntary Manslaughter
In the hours since his appearance on the show, Oakland County Prosecutor Karen McDonald announced that Jennifer and James Crumbley, the parents of the 15-year-old shooter who opened fire at Oxford High School would each be charged with four counts of involuntary manslaughter. The gun used to kill four students on Tuesday (11/30) was not secured and said to be easily accessible to the shooter.
"The blood of the people who died is on the hands of the person who purchased this firearm, the father of this child," Kasky says. "There were reports that this child was violent, the parents were at school, what, three hours before discussing this student's violent history and this student was able to get the firearm that his father purchased."

 
Kaskey Advocates for Tougher Gun Control Laws
Kasky and other students who survived the 2018 shooting at Marjory Stoneman Douglas High School formed Never Again, a group that advocates for stricter gun control laws and promotes an effort to publicize the names of lawmakers who receive money from the NRA.
"Safe storage laws save lives and anybody advocating against them has a hand in shootings like this directly," Kasky said, referring to Tuesday's deadly school shooting in Oxford.

 
Genesee County, Michigan's Largest Employers
The eleven biggest employers in Genesee County are in the manufacturing, medical, education, governmental, and financial industries. See what the are here.
10 Ways To Help Your Significant Other When They're Grieving
Grief is one of those things that is so hard to watch your significant other go through. How do you do it? Are you doing it right? Here's a start