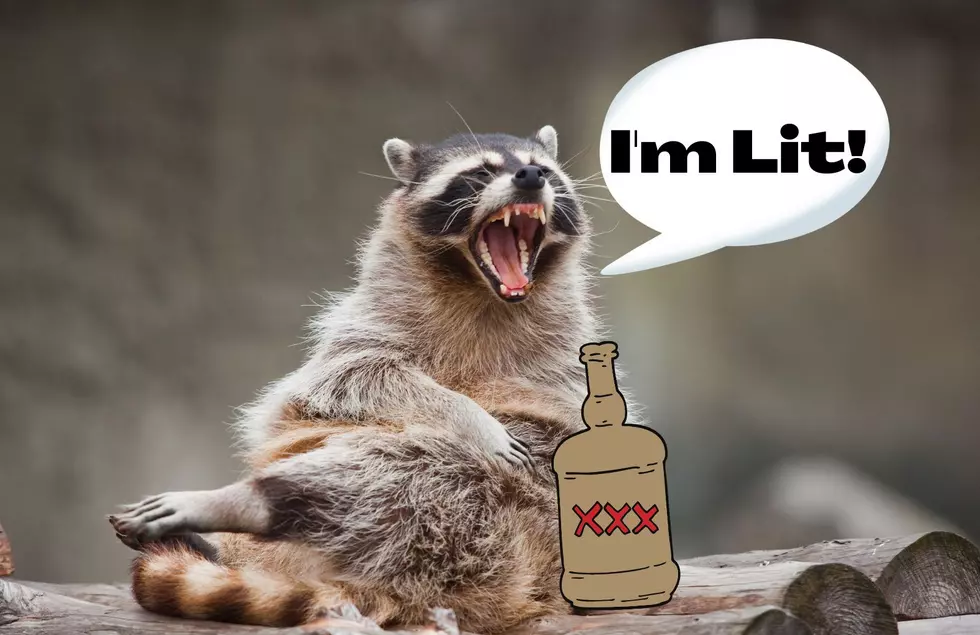 Viral Video: This Racoon In Ohio Couldn't Handle His Moonshine
Credit: Just1Mike via TikTok
If you drink alcohol you've probably found yourself at some point in life down on your hands and knees, over a toilet wondering Why did I do this to myself?
That same situation happened recently in Ohio and has now gone viral on the social media app TikTok. Except it wasn't a human it was a racoon.
Racoon In Ohio Gets Wasted Of Of Moonshine
In a video posted by just1mike on TikTok, you can see an adult racoon laying on a glass table with its head hanging over the edge. I feel bad for racoon because I've been there and know that feeling of trying to stop the spins.
As the video zooms in you're able to see that the racoon is in fact alive and breathing.
He's not moving and its because he went to town on a bottle of moonshine that was left out overnight
The racoon got drunk off of Old Smokey Butter Pecan Moonshine
The Comment Section Had Me Cracking Up
That's definitely Rocket from guardians of the galaxy - Bfergu3
Rocket is contemplating life decisions RN... - Jason
Give bro a blanket and a bottle of water what kind of host are you - Nathan Homme

there's something about holding your head over the edge that helps stop the spins - Amy Jaxtheimer

He'll be fine. My ex used to do this all the time. - user9557997525559

Is that a easier way to trap them - Jennkuehner1988

He's gonna need some Gatorade when he wakes up fr - Sara Holcomb
VIDEO: Racoon In Ohio Gets Wasted Of Of Moonshine
Home For Sale That Features Indoor Pool and Jail Cells
Let's take a virtual tour of this unique home that is for sale in Ohio.