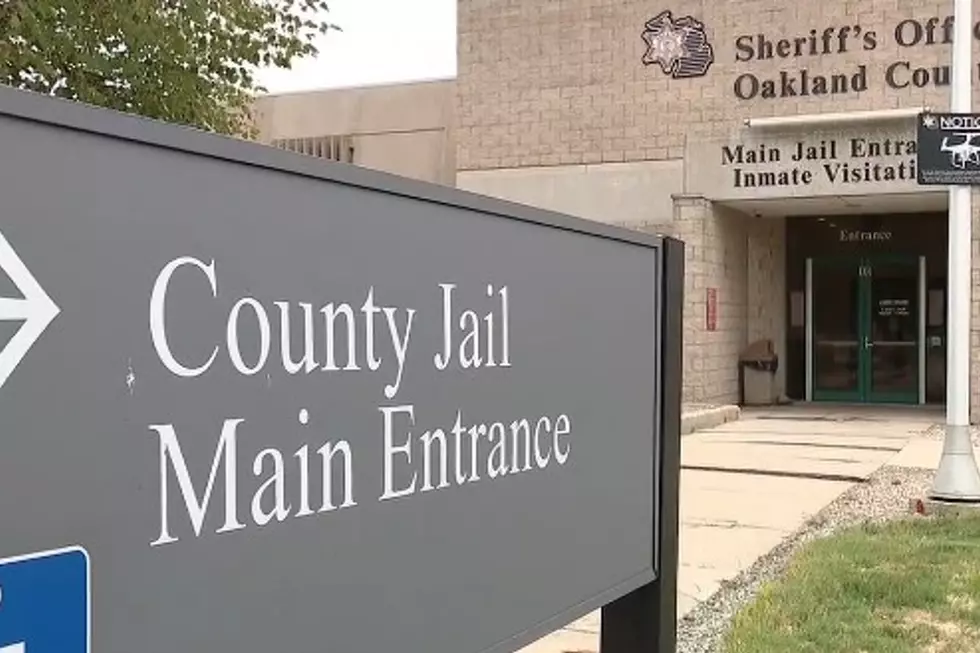 Oakland County Sheriff's Deputy Fired for Attempting to Solicit Sex From a Minor
WJBK-TV
A deputy with the Oakland County Sheriff's Department has been dismissed after attempting to solicit sex from someone posing as a minor.
SEE ALSO:  Black Woman Sues Michigan Bank After Refusing to Cash Check
Caught Using the Whisper App
Robert Lee, a self-proclaimed vigilante tells Detroit's Fox 2 that he posed as a 15-year-old girl on a messaging app known as 'Whisper.'
"I downloaded The Whisper app myself and I tried to catch somebody and somebody showed up, like that quick," Lee said.
A response from the 33-year-old sheriff's deputy followed and as of Monday (9/5) the man was suspended without pay. Oakland County Sheriff Micael Bouchard then announced on Tuesday that the deputy had been fired. He noted that the deputy had still been on probation, only being employed by the department for about five months.
Lee tells the TV station that he mentioned being a 15-year-old female several times during the conversation. The deputy allegedly sent a picture of himself through the app and the two discussed how much the teen's sexual services would cost.
Suspended, Then Fired
At this time, the name of the 33-year-old former sheriff's deputy has not been released to the public.
A meet-up between the two parties never occurred.
Lee makes it a point to try to catch predators trying to prey on underage individuals. He says predators come in all shapes and sizes.
"It's like I'm surprised but I'm not surprised because predators come in all forms," Lee said. "Police, regular people, rich people, poor people."
Private Island Paradise in Battle Creek Can Be Yours for $1.8M Boats & All
Island living in Michigan can be your reality with this Battle Creek 2 home package. On land, you'll have a lakeside 1000-square-foot home as "basecamp" complete with 6 car garage for storing all those water toys. Hop on one of your docked boats and head out to your own private 2.5-acre island to settle into your 5000-square-foot home for some island fun with plenty of room for guests. Inside awaits 4 bedrooms, 4 1/2 bathrooms, and plenty of space to entertain with gorgeous panoramic views from every room. The current owners are willing to sell turn-key with water toys and boats included. Take a look!
Would You Be Safe if a Nuke Dropped on These Michigan Cities?
What would happen if a 1.2 megaton nuclear bomb was dropped on one of these Michigan cities? Would you be in the clear?
Travel Channel's Top 10 Michigan Cities To Visit
The Travel Channel created a list of the 10 cities in Michigan that everyone should visit at least once.