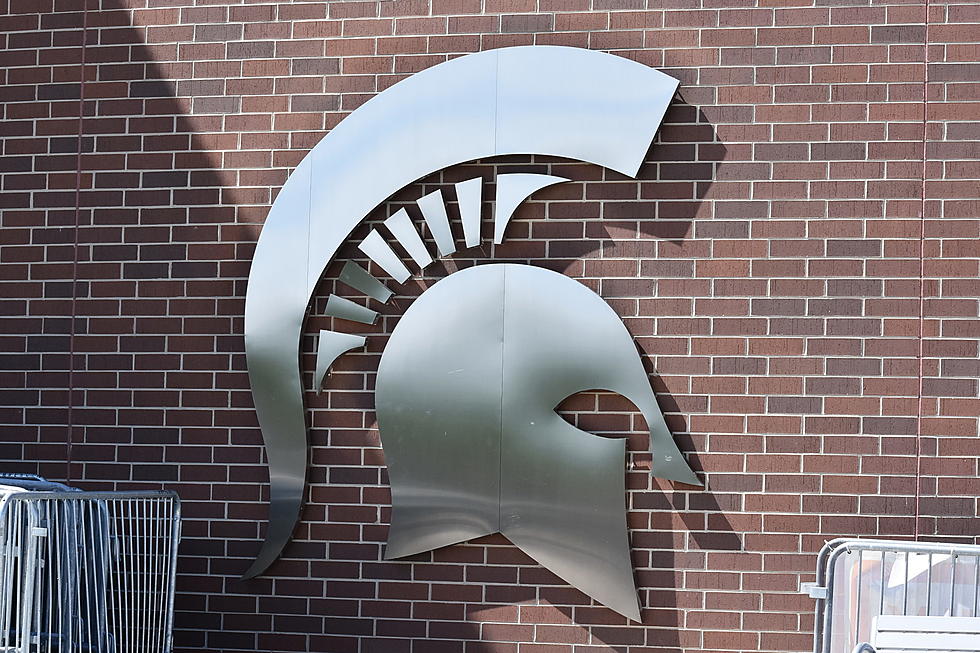 There's A New MSU Shuttle Bus That Will Drive Itself Around
McConnell Adams, Townsquare Media Lansing
We've already got cars that drive themselves, why not busses...
Michigan State University is looking to invest in a new type of bus that will drive itself. The bus itself, will of course carry the green and white logo of the school, but it is also an all green bus, the bus will run entirely on electricity.
Who will the bus be for, students or athletes?
The bus is meant for students and fans to ride to and from games. Specifically from a lot at Farm Lane & Mt. Hope Road. The bus will then transport those on the bus to the auditor at Michigan State University. All in and all, the bus will only travel and approximately 2.5 miles.
But wait, are we really going to just trust the bus to drive completely by itself?
The answer is no. The bus will actually have a driver on board with the bus in case of emergencies, but for the most part, the bus will be driving itself.
When can you expect to see the self-driving bus in action?
The bus is scheduled to start running as soon as January and will be one of the largest moving electric vehicles in the country that drives by itself.
"Bringing innovative transportation modes to our campus supports Michigan State's primary mission of developing the next generation of thinkers and doers," Michigan State University President Samuel Stanley Jr. told the Lansing State Journal. "Integrating next-gen technologies into our students' lives fires their imaginations and inspires new creativity for approaching the problems of today and tomorrow."
There are still some issues with the bus, so don't get too excited just yet.
I'm not trying to down on Michigan State University or make you not want to ride the bus in any way shape or form, however, there were some issues on the test ride of the bus when the media took a ride.
The bus was said to have gotten too close to that of another vehicle on the test ride and enabled the emergency breaks, which did send a few passengers stumbling about.
BUT WAIT! The bus isn't the only automated vehicle you'll see on campus.
The school has also invested in a few other automated vehicles that you might see on campus, that is if you're up at two in the morning. Things like snowblowers and lawnmowers are just a few of the other commodities.
President Stanley did also make it known that you won't see these buses out and moving with passengers until they work out every possible issue to make sure the passengers who ride on the bus are safe.
The Best Places To Go To In East Lansing Before & After Each MSU Game
With basketball, football, and more, you have no lack of Michigan State Athletics still to attend... So, where do you go before or after the game? Check these places out.
What You Missed If You Couldn't Attend ESPN College GameDay In East Lansing
The day before Halloween, and ESPN understood the assignment. They decked their stages out with tons of little Halloween decorations, plus you probably had your moment on national T.V.
Take A Look Into One Of The Most Expensive Homes In Lansing On This Lansing River
This might just be one of the most expensive homes here in the city of Lansing, that sits right along the Grand River. Listed at 989,900 at the time this was made, with four bedrooms and six bedrooms. Take a look around this luxury home, that is Lansing.
Take A Look Inside This Michigan Mansion That Seems To Be Out Of A Harry Potter Movie
Maybe you'll see something else out of the house. However, the type of vibe I got from it was straight out of the castle of Hogwarts. I need to stay off Zillow and stop looking at these lakefront homes, but can you blame me? Take a look inside and see if you agree or disagree.