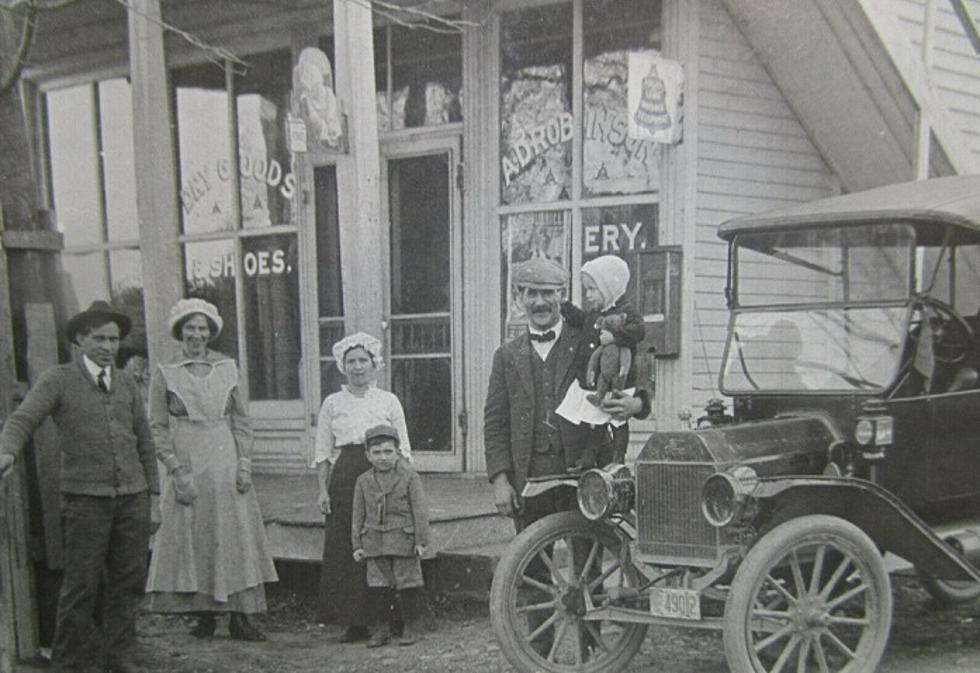 More Old Michigan General Stores: 1890s-1940s
available @ worthpoint.com
A while back, I did an article about old Michigan general stores with an extensive gallery of photos. Well, here's part two: another extensive gallery with even more old general store photos, ranging from the 1890s to the 1940s.
Looking back at these, I get the feeling that the old-time general stores from well over one hundred years ago (kind of) paved the way for today's 'convenience' stores. I mean that in the sense that you could come in, grab some items quickly, pay, and leave. But there is still a major difference between the two: in the old stores, you could sit around, talk with neighbors, play checkers, and spend an hour or two socializing with friends. In today's convenience stores, you can't hang around too long, or you'll be accused of loitering and escorted out.
The old general store pickle barrel has been replaced with a bin of discounted candy bars or wine coolers.
The old wood stove in the middle of the shop has been replaced with an aisle of assorted chips & snacks.
The checkerboard has been replaced with a lottery ticket machine.
The glass jars of penny candy have been replaced with a hot dog machine that continuously warms and rotates wrinkled old hot dogs.
Barrels of bulk grains and feed have been replaced by pop and slushy machines.
However, there is one thing that's consistent: they still sell beer.
Fortunately, there are still some old general stores still operating in Michigan, and coming across one while traveling is an opportunity not to pass up. Yeah, they've conformed to the 2000s and aren't quite what they were over one hundred years ago, but they still retain that old charm and give you a feel of what it was once like.
Next time you come across one, stop in, take some time browsing, and make a purchase. Now take a look at the gallery below with over sixty vintage photos of Michigan's old general stores! Once you've looked at the gallery, come back up and see the first photo collection here.
More Michigan General Stores
MORE VINTAGE MICHIGAN STUFF!
Vintage Laundry Stuff
Michigan Farmers
Michigan Jails