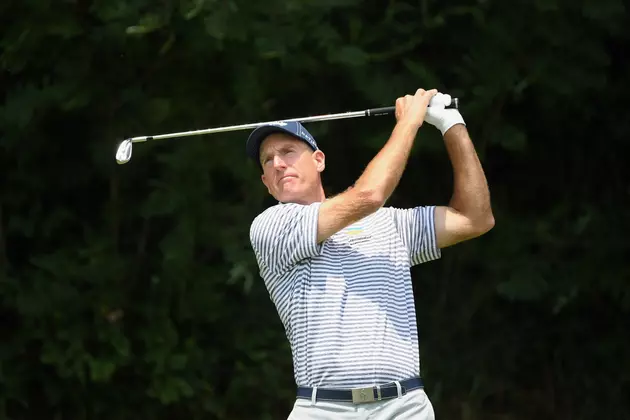 Michigan's Ally Challenge Secures Commits For Late August
Getty Images
The PGA Champions Tour Ally Challenge has gotten commitments from major champions Jim Furyk and John Daly for this year's tournament.  Which is to be played at the end of August at Warwick Hills CC in Grand Blanc, Michigan.
Furyk (pictured above) is the defending champion of the Ally Challenge.  And was a major winner on the PGA Tour, having won the U.S. Open in 2003 at Olympia Fields in suburban Chicago.  Daly is a two-time major winner, having won the PGA Championship in 1991, and won the British Open in 1995 at St. Andrews in Scotland in a memorable playoff over Italy's Constantina Rocca.
During Saturday's Round 2, the Ally Celebrity Challenge will be played, and it will feature all-time greats Jack Nicklaus and Lee Trevino playing with MSU Head Basketball Coach Tom Izzo and another celebrity to be named later.
This is the fourth year of the event.  Jerry Kelly (2019) and Paul Broadhurst (2018) won the first two Ally Challenges.
SEE MORE: Brock's Sports Bucket List