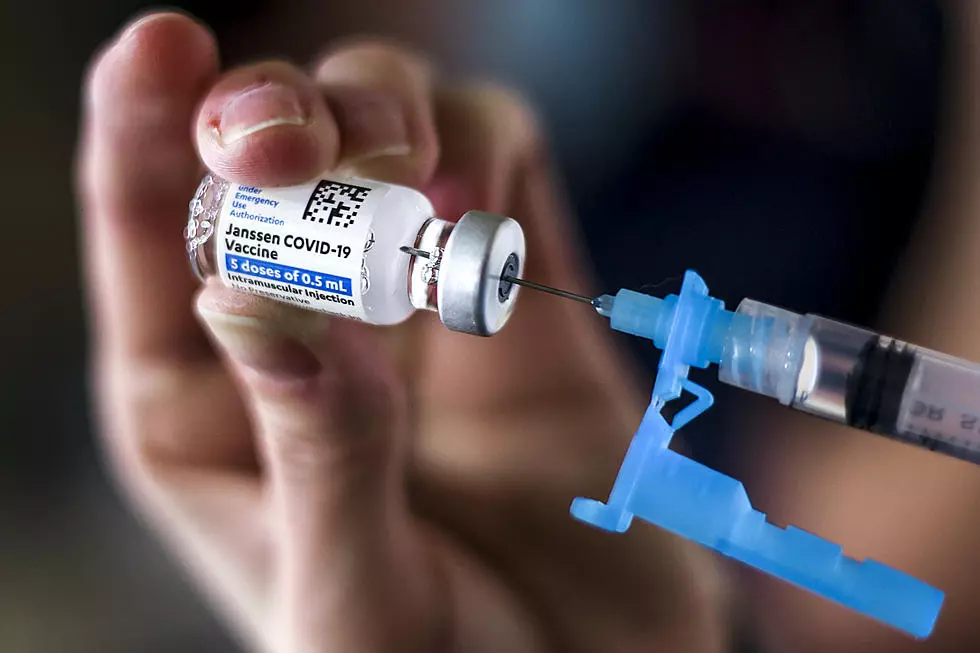 Michigan Will Move Forward with Johnson & Johnson Vaccine
Michael Ciaglo / Stringer/ Getty Images
On Friday, the FDA and CDC gathered to discuss whether or not to lift the pause on the Johnson & Johnson COVID-19 vaccine. They made the decision to move forward with it but put a "warning" due to the severe blood clots that were first developed in six woman nationwide.
Since the announcement, the state of Michigan has decided to also move forward with administering the one-dose shot. Dr. Khaldoun, the state's chief medical executive, said they are glad to be able to offer the vaccine again.
This brief pause indicates there is a robust safety review process in place for these vaccines. These adverse events appear to be extremely rare as nearly 7 million doses of the Johnson & Johnson vaccine have been administered in the U.S. with only 15 cases of this blood clotting syndrome confirmed.
A pause was put on the vaccine on April 13 after the rare blood clots were reported. During that time, experts with the FDA and CDC studied the vaccine and the risks it poses with thrombosis. The teams from both agencies "conducted extensive outreach" to doctors and providers about how to handle these adverse affects should they come across it.
All 15 of the cases of blood clots were reported in women between 18 and 59-years-old. Symptoms began appearing six to 15 days after getting the shot.
Overall, the CDC and FDA declared that the benefits outweigh the risks of the Johnson & Johnson vaccine, and it it is still safe and effective for adults 18 and up.
You can read the full statement from the Michigan Department of Health & Human Services here. For the most recent news regarding COVID-19 in Michigan can be found here.
LOOK: Answers to 30 common COVID-19 vaccine questions
While much is still unknown about the coronavirus and the future, what is known is that the currently available vaccines have gone through all three trial phases and are
safe and effective
. It will be necessary for as many Americans as possible to be vaccinated in order to finally return to some level of pre-pandemic normalcy, and hopefully these 30 answers provided here will help readers get vaccinated as soon they are able.