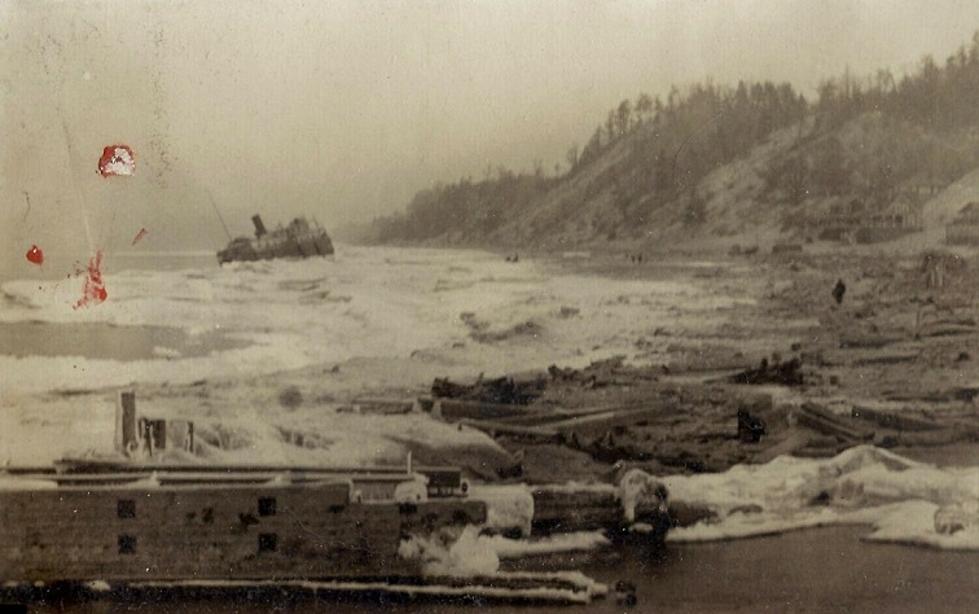 Vintage Photos of Michigan's Great Lakes Shipwrecks, Early 1900s
available @ worthpoint.com
Shipwreck photos are fascinating, no doubt about it.
We enjoy seeing underwater photos of sunken ships that went down in the 1800s. Whenever a diver discovers a "new" sinking, video footage or photos show up soon on the internet. Photographic technology over the past couple of decades have made many of these photos crystal clear and all the more captivating.
Just how many shipwrecks are there under our five Great Lakes?
It is believed there are approximately one thousand, five hundred shipwrecks lying on the Lake Michigan floor, the majority of them having sunk in the 1800s.
Lake Ontario is said to have around six hundred sunken ships.
As large as Lake Superior is, the estimated shipwrecks that lie at the bottom are roughly three hundred and fifty.
Lake Huron has two hundred wrecks in Thunder Bay alone, with hundreds more throughout the lake.
The Great Lake that is said to have the largest number of ships lying at the bottom, thanks to being the shallowest, is Lake Erie, with around two thousand sunken ships.
So how many are there total? The estimate ranges from six thousand to ten thousand, with many more undiscovered.
What caused so many wrecks? The most common culprit is the weather: storms that spewed giant waves that engulfed and finally overtook these ships and boats, sending them down to the dark floors. Fires, explosions, running aground, and smashing into rocks or ice are other guilty parties. The lake floors are littered with schooners, steamships, fishing boats, freighters, tankers, tugboats, ferries, private yachts and motor boats.....you name it, there's probably one at the bottom.
Naturally, not all these sunken Great Lakes ships are found in Michigan waters; many are just across the borders in Minnesota, Wisconsin, and Canada...and to get picky, even Ohio, Pennsylvania, and New York....but the vast majority lie in Michigan waters.
While today's technology allows us to see many of these shipwrecks as they look submerged, the gallery below shows some old shipwrecks floating atop the water, from back in the early 1900s.
Old Michigan Shipwrecks, Early 1900s
MORE GREAT LAKES-RELATED STUFF!
Sunken Objects at the Soo Locks
Deserted Fourteen Mile Point Lighthouse
Vintage Beaver Island
The Hermit of Suttons Bay
The Scandal of High Island