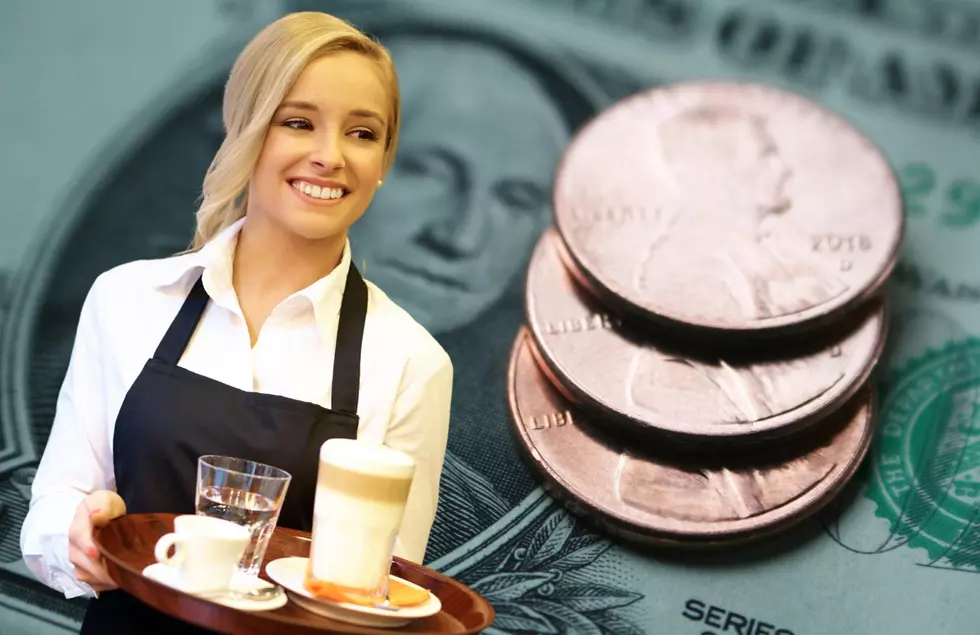 Here Is When Michigan's Minimum Wage Increase Will Take Effect
Credit: Canva
Michiganders who make minimum wage will see an increase in their paycheck starting in 2023.
This is thanks to Michigan's Improved Workforce Opportunity Wage Act of 2018
Michigan's Minimum Wage Set To Increase In 2023
Starting January 1, 2023, Michigan workers who make minimum wage will see an increase in their paycheck from $9.87 to $10.10 per hour.
When it comes to tipped employees, the rate of hourly pay increases to $3.84 per hour.
One thing that won't change on January 1st is the current training wage of $4.25 per hour for newly hired employees ages 16 to 19 for their first 90 days of employment.
When Did Michigan Get A Minimum Wage?
Nearly 60 years ago in 1964, the state of Michigan implemented a minimum wage law. The law was put into place to fix minimum wages for employees within the state and to:
Prohibit wage discrimination
Provide for the administration and enforcement of this act
Advise penalties for the violation of this act.
How Does Michigan's Minimum Wage Increase Compare To Neighboring States?
When it comes to the Midwest and minimum wage Michigan finds itself in the middle.
Wisconsin Minimum Wage
The minimum wage rate in Wisconsin matches the federal minimum wage which is currently $7.25 per hour
Indiana Minimum Wage
The Indiana minimum wage is $7.25 an hour, the same as the federal minimum wage
Ohio Minimum Wage
Ohio's minimum wage is scheduled to increase on Jan. 1, 2023, to $10.10 per hour
Illinois Minimum Wage
Illinois' minimum wage is set to see several increases in the coming years.
January 1, 2023, $13.00
January 1, 2024, $14.00
January 1, 2025, $15.00
It looks like Illinois has the best minimum wage in the Midwest.
LOOK: 25+ New West Michigan Bars and Restaurants to Check Out
West Michigan is a great place for foodies!
More than 25 new restaurants and bars, including Mexican restaurants, seafood restaurants, pizza joints, cocktail lounges, and more have opened up in West Michigan in the past year.
How many have you been to?
8 Cozy Getaways: Michigan Rental Homes with Heated Indoor Pools
From Kalamazoo County to the Upper Peninsula, there are tons of great rentals in Michigan with heated indoor pools. At different price points, these different Airbnbs and VRBOs sleep 8 to 30!
West Michigan Christmas Light Displays to Light Up Your Holiday Season in 2022
'Tis the season for sparkling, twinkling Christmas lights. From walk-through and drive through options, find out when and where you can see holiday light displays in West Michigan here: