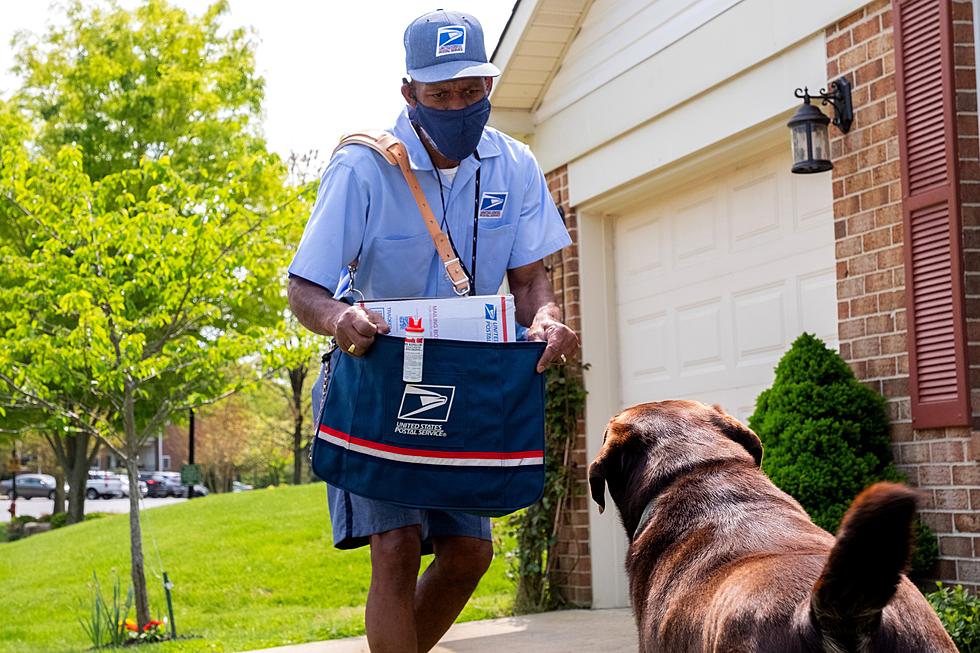 Michigan is One of the Top States for Dog Attacks Against Postal Workers
United States Postal Service
This week is Dog Bite Awareness Week and both pet and non-pet owners should know that dog bites can be prevented.
The U.S. Postal Service released their 2020 data on dog bites and found that over 5,800 attacks happened last year against postal workers and mail carriers. This ranges from "nips and bites to vicious attacks."
Dogs are instinctive animals that may act to protect their turf and that why's it's important to inform the public about this campaign.
While dog attacks were on the rise all over the U.S. there were some cities and states that had the highest number. Michigan is one of those. Not only is Michigan 7th (out of 10) in the top dog bite states but the number of attacks also went up from 237 in 2019 to 253 in 2020. Additionally, Detroit tied with San Diego for 10th in the category of top cities for dog bites in 2020. Both cities reported 35 dog bites against a postal worker.
To prevent a dog bite from happening owners should have their dogs secured behind a fence, keep them indoors, or keep them on a leash, when they know about the time their mail carrier is arriving. Parents should also teach their kids not to take mail directly from the carrier as a dog might see this as a threat.
Postal workers are trained on what to do to avoid a situation from occurring such as not startling a dog, staring at the dog, petting, and one must always assume that any dog is capable of biting. They are also given dog repellent to carry and use if need be.
National Dog Bite Awareness Week continues through Friday, June 18 and this year's theme is "Be Aware: Any Dog Can Bite." The USPS says the reason dog attacks were on the rise last year could be that more people were home during the pandemic and ordered more packages.
Top 10 states for dog bites in 2020:
California
Texas
Ohio
New York
Pennsylvania
Illinois
Michigan
Florida
New Jersey
Virginia
LOOK: The least obedient dog breeds