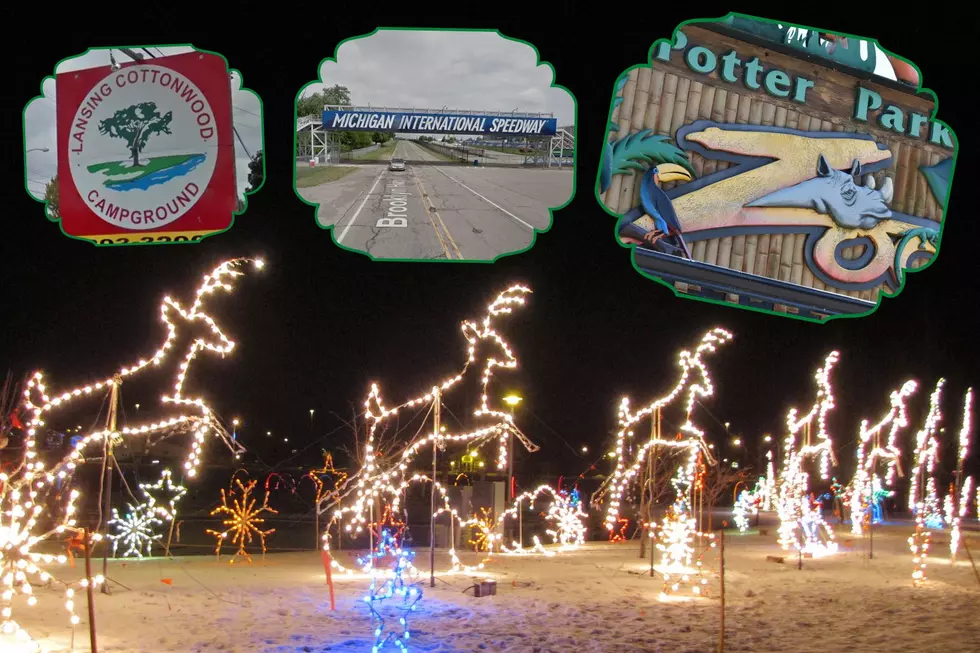 Spectacular and Affordable Holiday Light Displays to See Across Michigan
Canva, Google Streetview, and McConnell Adams TSM Lansing
It's that time of year when the Halloween decorations come down and the Christmas decorations go up, at least for some people.
If you're someone who enjoys celebrating the Christmas holiday the moment that Halloween ends, you're probably thinking of all the fun celebrations that you can take part in. Baking cookies, building gingerbread houses, decorating your Christmas tree with the family, or even watching those corny yet amazing Hallmark movies. If that sounds like you, don't forget to add holiday light displays to the list!
Michigan Holidays Light Displays
There are tons of places and opportunities to check out holiday light displays all across Michigan. It just depends on where you want to go, how much you want to spend, and what kind of experience you'd like to enjoy.
If you want to take in some dazzling Christmas light displays this holiday season, we did the leg work for you! We figured out who's hosting giant light displays throughout Michigan, what city they're taking place in, and when they'll be open. Not to mention, how much it's going to cost you and what you can expect going in. Plus, we'll give you the heads up on which displays you can drive through and which displays you'll need to walk through.
Mid-Michigan Holiday Light Displays
If you live in the greater Lansing and/or mid-Michigan area, you're in luck, because there are a few right here in our own backyard. There's the Wonderland of Lights at Potter Park Zoo in Lansing, Nite Lites at Michigan International Speedway in Brooklyn, and (new this year) the Lansing Holiday Light Show at Cottonwood Campground in Lansing. If you feel like making the drive, there are light shows you can check out in southeast Michigan or northern Michigan, too. Check out the whole list in the gallery below.
Christmas Light Displays Across Michigan
It's beginning to look a lot like Christmas! If you want to get into the holiday spirit, these Christmas light displays across Michigan are sure to put a twinkle in your eye. There are plenty here in Mid-Michigan and even more across the state. Find out where and when these light displays are happening.
29 American Cities Named After Christmas
The Best Places In Lansing To Get Your Christmas Tree From
Looking for a Christmas Tree this year? There is no shortage when you shop locally! Check out these Lansing area Christmas Tree farms that you can check out this holiday season, and also enjoy hot chocolate, wagon rides, and more!