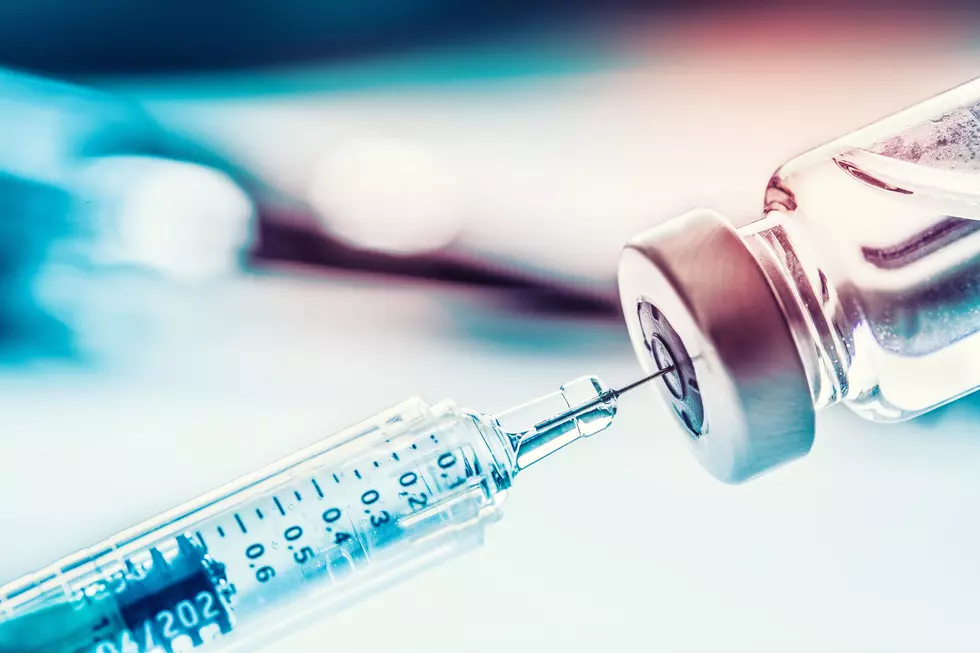 Michigan Getting Almost a Half-Million COVID-19 Vaccine Doses This Week
MarianVejcik
Our state is ramping up the distribution of the Covid-19 Vaccine, and with Johnson and Johnson single dose vaccines coming online, it should help speed up the number of people getting their doses. President Biden has said any American who wants to be vaccinated should be able to do it by the end of July. This week the state is expected to get 492,040 doses of Covid-19 vaccines.This will be the biggest amount of doses provided in a week's time, clocking in at more than twice the amount of weekly doses allocated in February. So far the state of Michigan has received 2,621,225 doses of the Pfizer and Moderna vaccines.
MLive reports This week's shipments should include 82,700 doses of the newly approved Johnson & Johnson vaccine, which requires only one dose, said MDHHS spokeswoman Lynn Sutfin. That vaccine only requires one dose. The state also is getting 113,490 first doses and 99,450 second doses of the Pfizer vaccine and 98,200 first doses and 98,200 second doses of the Moderna vaccine. That means 294,390 people will be able to start the vaccine process, and -- thanks to the fact the J&J vaccine requires only one shot -- 280,350 more people will be fully vaccinated by the time all those doses are administered.
To date here in Michigan we've seen about 17% of adults have had one dose of vaccine and almost 10% have been fully vaccinated. That's about 40% of adults aged 65-74, and about 44% of those 75 or older have received at least one dose. Other doses not yet administered are designated for residents and staff at long-term care operations in our state.
Walmart, Sam's Club, Meijer, Walgreens, Kroger and CVS Pharmacies are all gearing up to provide vaccinations. Meijer in Michigan is already setting appointments. If you are eligible for the vaccine, you should register with your local health department and these pharmacies, so as vaccines become available you will already be on the list.
."}" data-sheets-userformat="{"2":33557249,"3":{"1":0},"11":4,"12":0,"14":[null,2,0],"28":1}">
MORE: 5 Things I Never Thought I'd Hear Or Say Before COVID-19