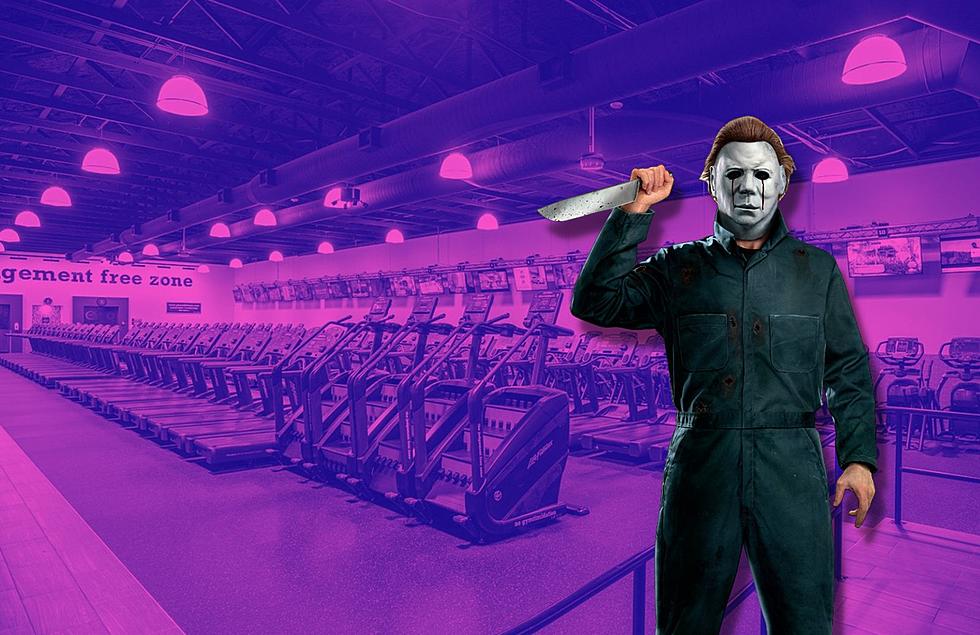 Don't Panic If You See Michael Meyers Working Out Next To You This Weekend
Planet Fitness / Amazon / Canva
If you've seen the movies from the Halloween franchise, you might feel a little fear in your heart when you see 6 foot 7 villain Michael Meyers take the screen.
But what if you saw him hanging out on the treadmill next to you at planet fitness?
Okay, I'm not sure if James Jude Courtney, who played Michael Meyers in the last three Halloween films, is showing up in his costume, but he will be showing up at his favorite gym in Michigan this weekend, as well as helping raise awareness for a great cause.
I didn't know this, but James Jude Courtney is a loyal Planet Fitness member, and is excited to be having a meet and greet for fans and fitness enthusiasts alike.
He'll be spending today (Friday, April 28th) from 3 to 5pm at the Planet Fitness location in Warren at 8393 12 Mile Road, where they'll have prizes, food and giveaways. (And don't worry, you don't have to be a member to attend this event!)
The event is a pre-walk for the Walk For Wishes Benefit for the Detroit Zoo. Money raised at both the pre-walk and Detroit Zoo event will go to the Make-A-Wish Foundation.
While you're there, if you want a photo with him, They're offering a chance to take a professional photograph (printed on site) with the money going to Make-A-Wish.
That's not his only appearance in the mitten state this weekend, he'll also be making an appearance on Saturday at Screamer's Costumes, for their annual "Halfway to Halloween" event, where he'll also be grabbing photos with fans from 11a to 2p.
It's going to be a spooky weekend in Michigan, make sure you don't miss out on seeing James Jude Courtney in person, because you sure don't want him sneaking up on you out of nowhere.
Michigan Celebrities First Jobs
Before they became famous they had regular jobs just like us.