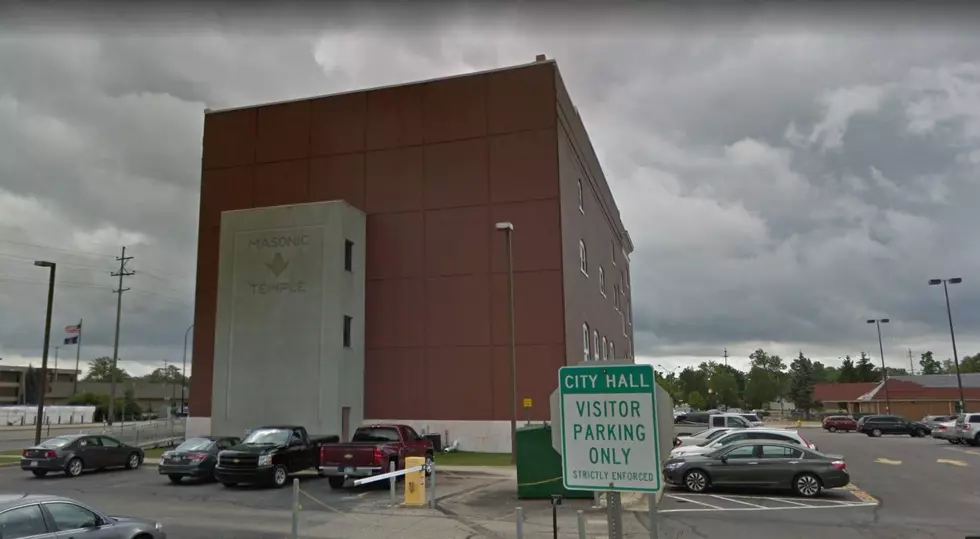 Battle Creek's Masonic Lodge Suffers 'Extensive Damage' In Fire Tuesday
Credit: Google Street View
Fire crews are looking into what caused a fire to break out at a historic downtown Battle Creek building.
Battle Creek Firefighters responded around 3am Tuesday to the Battle Creek Masonic Center on E. Michigan Ave. between City Hall and the Justice Center; the Fire Department says a taxi driver had noticed smoke coming from a window air conditioner on the second floor. Upon arrival, crews saw smoke and heat, and entered through the west side door.
Inside, "a lot of heat and smoke" was discovered, and a large hole had been burned into the floor in a first floor room. Firefighters then went into the basement to find the fire itself, and managed to extinguish it quickly. All told, "extensive damage" was done to the basement, first, and second floor southwest corner.
No one was inside the building at the time of the fire, and no injuries were reported. Crews were on the scene for several hours afterwards, and the building was ventilated of smoke and a check was performed for an extension of flames. Right now, the cause of the fire is unknown, and the Fire Marshal was called in to investigate.
The Battle Creek Masonic Center building was built in 1913, to serve a Masonic Lodge that was established back in 1847. It is supervised by the Grand Lodge of Michigan, which is independent from any national organization.