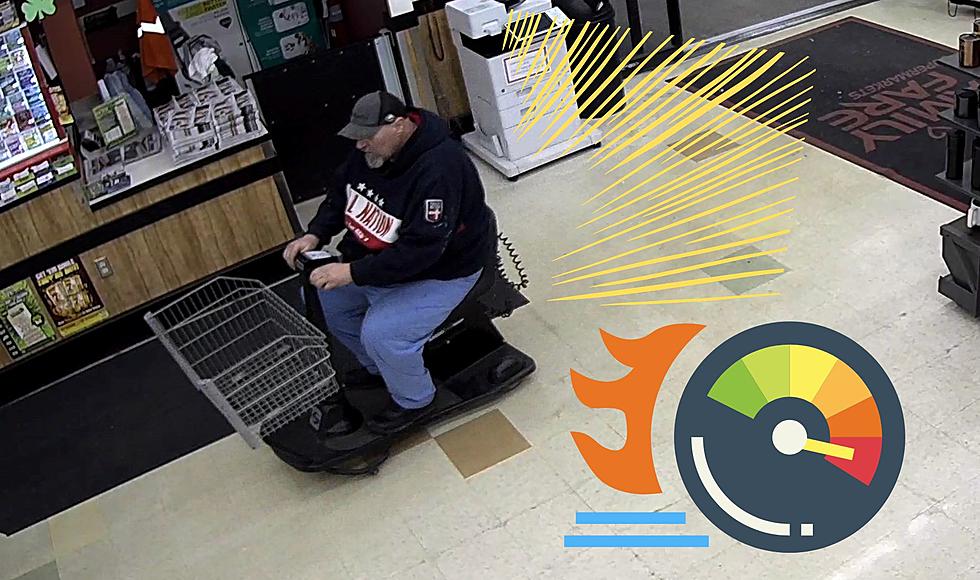 Marshall Police Looking For Man Accused of Retail Fraud
City of Marshall Police Department
A crime has recently been shared by the City of Marshall Police Department about some kind of fraud that took place at a local Family Fare and police also released a few pics to assist in the apprehension of the man behind this high-speed getaway:
Help ID this Family Fare retail fraud suspect by sending us a message, calling dispatch at 269-781-0911, or by calling the Marshall Silent Observer at 269-781-9700. Your help is always appreciated.
Burn Some Dust
The comment section of course understood the assignment as residents started to chime in:
Whoever works at that family fare needs some cardio lessons 15 mins before work cuz how they not catch that 2mph ford taurus.

 
Vehicle Description
I'm no expert or anything, but from the look of the bike I figure that thing's got a 426 Hemi, 3/4 cams, nitro boosters, and I'm bettin' he can get 'er up to as good as 155. Never does of course, unless he's chasing a cute chick in a Ferrari.
In all seriousness, I have no idea what kind of fraud he committed but I'm guessing it may have been some kind of financial fraud in the form of fake money if he seemingly scooted on out of there with ease. Let's hope the cops can track him down if he hasn't already made it to Mexico yet.
Fast Food Rage in the Midwest
Fast Food Rage in Michigan, Ohio and Indiana