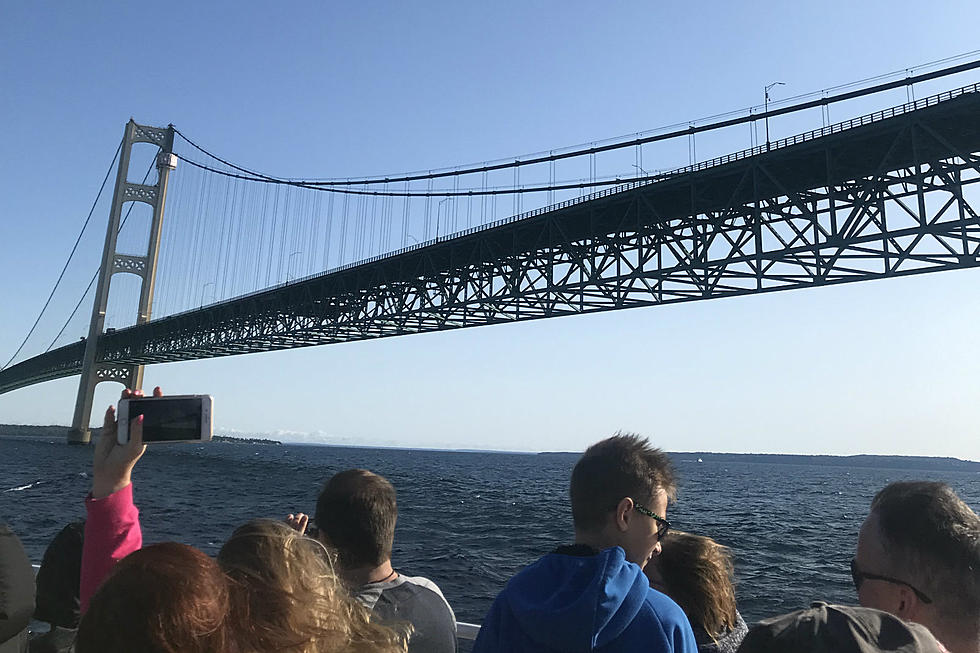 Mackinac Bridge is Currently Closed to All Vehicles Due to Falling Ice
Mike Barrett
The Mackinac Bridge is closed due to falling ice.
As of right now, at 11:45 am on Thursday, March 24th, 2022, the Mackinac Bridge is closed to all vehicles because of unsafe driving conditions. The reason for the closure is falling ice on the bridge.
Currently, it is unknown when the bridge will reopen for traffic to cross. Drivers were also warned of icy conditions and high winds yesterday and were instructed to travel slowly. High-profile vehicles were also required to have an escort to cross the bridge.
Even though I have spent most of my life in Michigan, I have never had the opportunity to travel across the Mackinac Bridge. I have heard two different things about crossing that bridge. Some of my friends are absolutely terrified and will make someone else drive across it. Other friends say that it is a lot of fun and beautiful to cross. I will definitely need to check it out.
The bridge also closes a lot more than you think. The main reason it gets shut down is due to high winds.
The bridge itself has a cool history and facts all in itself as well. The Mackinac Bridge is 26,372 feet long and is the longest suspension bridge between anchorages in the Western Hemisphere. It takes seven years to paint the bridge from beginning to end. Two vehicles have fallen off the bridge, one in 1989 and one in 1997.
Fun fact: Gephyrophobia is an anxiety disorder that is characterized by the fear of bridges and tunnels.
Source: UpNorthLive
Michigan's Favorite Tubing Spots. Did Yours Make the List?
Tubing down the rivers of Michigan can be one of the most relaxing things you can do in the summer and the places to do that seem endless. Check out some favorites here. (Some of these comments have been edited for clarity.)