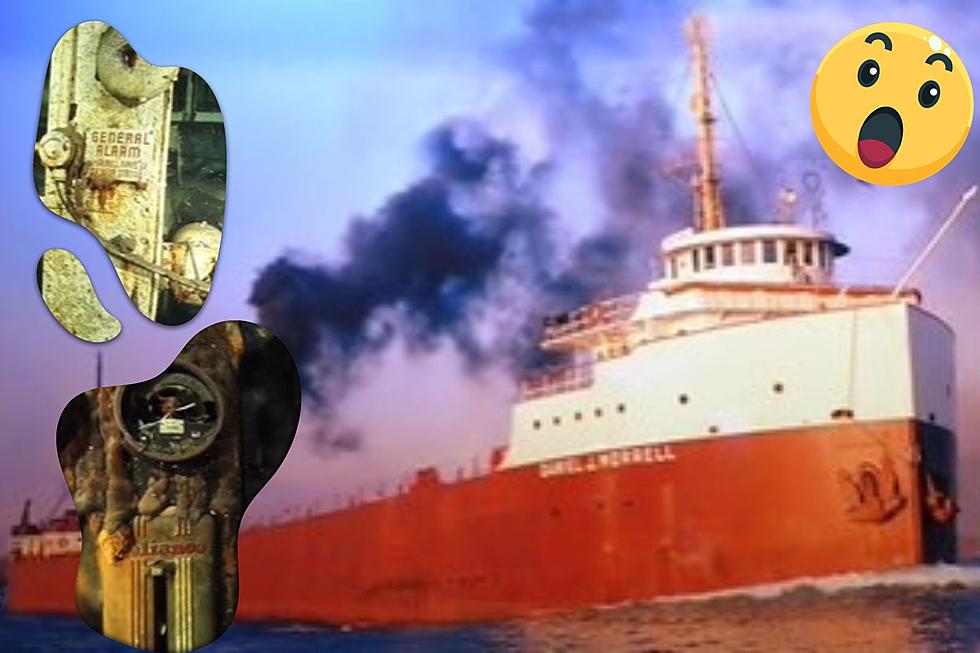 Look! Perfectly Preserved Ship At Bottom Of The Great Lakes
detroitparadpx via TikTok
The Great Lakes are notorious for keeping their dead, but not their secrets.
The frigid cold waters and freshwater help preserve many of the Great Lakes' wrecks, making it a better adventure for the excited explorer.
The Story Of The SS Daniel J. Morrell
The SS Daneil J. Morrell was a Great Lakes freighter that was constructed in 1906. The ship was used to carry items such as iron ore.
The ship shares a similar story to that of the Edmund Fitzgerald, in the fact she was lost at sea during a strong storm.
The ship snapped in half down the middle, and the survivor of the wreck noted that the stern of the ship still went full steam ahead until the water finally took her down to her watery grave.
Only One Survivor Of 29 Crew Members
Out of the 29 crew members aboard the ship, only one of them made it away, but not unscathed. The sole survivor of the unfortunate sinking was in his boxers, a life jacket, and a pea coat, and was found in a lifeboat with three other crewmembers who succumbed to the elements.
The sole survivor had to undergo numerous surgeries after the event.
Take A Look Inside The Wreck Of The SS Daniel J. Morrell
She's probably not as remembered, but she should be.
In great condition, take a look at the SS Daniel J. Morrell.
Look! Perfectly Preserved Ship At Bottom Of The Great Lakes
Something lost to man above land, but not forgotten in the seas either. Take a look at the perfectly preserved ship of the SS Daniel J. Morrell at the bottom of Lake Huron, which sank in November 1966.
Inside the Shipwreck Daniel J. Morrell
20 Michigan Shipwrecks You Can See with Google Earth
Michigan's waters are the final resting place for a LOT of ships. Here are at least 20 you can see with Google Earth