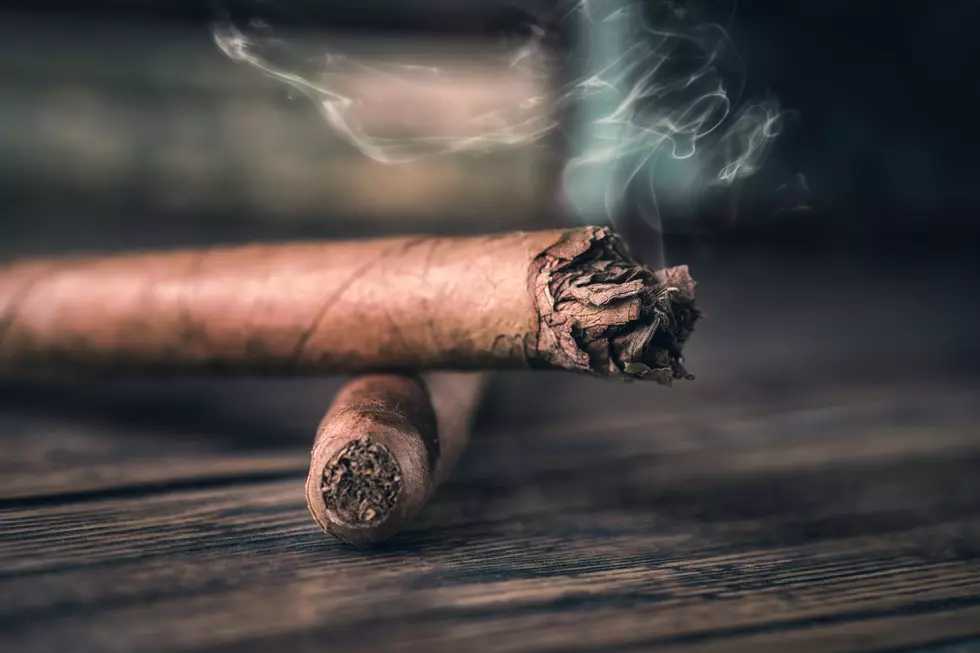 Wonderful Local Cigar Shops You Need To Check Out
Olegk1986
Enjoying a nice cigar is a good way to relax. Finding a good cigar in mid Michigan is easy. We have a lot of cigar & smoke shops in Lansing for you to choose from.
There are plenty of special occasions that cigar lovers, or even occasional cigar smokers associate with enjoying a cigar. It could be a wedding, birthday, new-born, bachelor or bachelorette party (women enjoy cigars too), career advancement or New Year's Eve. All worthwhile reasons to enjoy a good cigar.
I love a good cigar. My friends Parker & Dave and I enjoy going to the Downtown Smoking Club on Washington in downtown Lansing. The vibe is exactly what I would expect at a "smoking club". They have really nice, comfortable leather furniture. They have TVs you can watch the "game" on too. We watched some of the World Cup a couple of years ago at the Downtown Smoking Club. It was a blast.
At the Downtown Smoking Club you can b.y.o.b. Bring your beverage of choice, kick back and enjoy the conversation. When my wife and I started dating we went to the smoking club on one of our first dates. We both enjoyed cigars and she brought her own beverage to mix and I enjoyed an ice water. This is exactly what I thought a cigar "club" should look and feel like.
We do not have a ton of locations where you can sit and enjoy your cigar, however, if you are looking to buy some cigars for a special occasion then check out these mid Michigan locations that sell cigars. Google reviews provided the reviews.
Cigar Shops in Lansing and Mid-Michigan
Downtown Smoking Club - Downtown Lansing
Nicholas Lee had a good experience -
Stopped in and met the owner Albert who was a kind and amicable man, shook hands and he showed me around the club, rustic place with a relaxing and chill atmosphere. Gave me a free cigar and I personally bought a Key Lime South Beach cigar which I'm smoking now. I definitely plan to come back and urge anyone who is looking for a good place to lay their hat after a long day to go on and give it a try.
Campbells Smoke Shop - East Lansing
Mason Pieters loves cigars and the experience:
Absolutely love visiting this cigar store and talking to the guys here. Moved out of state and still call these guys for all my cigars. Their expertise and passion is unmatched
Wild Bill's Tobacco - Numerous locations in mid Michigan
Jamie Miller loves the service:
They are friendly and courteous. They are always happy to see me and greet me
Eager to help or answer any questions I have . They are good people or at least the ones in frandor they are fantastic !!!
Wild Side Smoke Shop - East Lansing - unfortunately they do not have a website.
Rachael had this to say on google:
Best smoke shop in Lansing! Sierra was super helpful, answered all my questions, and showed off some super unique pieces. Will definitely be going back to add to my collection soon.
Wild West Tobacco - East Lansing
Maddy Acton had a good experience:
I love this shop! They price match and are just all-around sweet people. Thanks for all your help!
Puff Puff Tobacco - numerous locations in Lansing
Garrett "Saint" Bryan loves it:
Store is always clean & has new products to look at all the time I come in, They also have a amazing cigar cave if you are into that type of thing, super friendly staff & fair prices definitely will come back.
Super Tobacco 2 - Lansing
Regina raves about Loran:
Loran is fantastic! super helpful and really kind to customers. give her a raise!!!
Try these locations if you are looking for a good cigar. Celebrate your special occasion and enjoy.
Discontinued, Rare, and Old Cigarette Brands