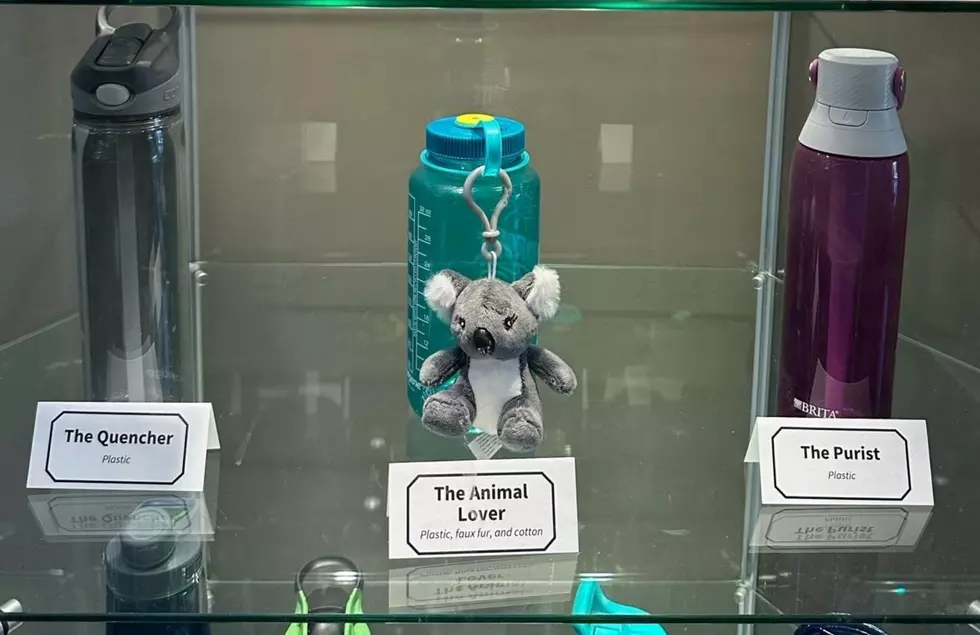 This Kent District Library Location Has A Hilarious Display For October
Credit:
Michigan has been in the national spotlight in recent weeks after Jamestown voted to defund its library because of an LGBTQ book that the library refused to take off the shelves.
Well now, another West Michigan library is getting attention, but for a non-controversial reason. Kent District Library has a very funny display in its Caledonia location.
The Kent District Library has 20 locations
You can find more info about their locations and hours here
Kent District Library Caledonia Location Hosting "Lost Water Bottles Of Summertime"
Throughout the year, the Kent District Libary Caledonia location has come up with a different exhibit for each month. But when it came time for October, the location was drawing a blank. That is until the staff at the Caledonia branch were joking about all the things people have left behind at the library over the summer, and this year there were a lot of water bottles. So instead of having empty shelves, they made a display of several different water bottles that were left behind.
The Library posted the exhibit with pictures and a message that read.
We feel honored to host the 'Lost Water Bottles of Summertime' exhibit for the month of October. Don't miss the opportunity to witness this work in person. As requested by the artist, no flash photography.

 
The Library staff gave each of the twelve water bottles a name
Wanderlust
The Collector
The Quencher
The Animal Lover
The Purist
The Doppelgangers #1
The Doppelgangers #2
Siren Song
The Blue Period
The Luxe
The "Charlie"
The Sunset
People Are Loving The "Lost Water Bottles of Summertime" Exhibit
The "Lost Water Bottles of Summertime" exhibit is a big hit!
I was really surprised. I didn't expect it to kind of blow up like it did, but everyone's been loving it. Everyone's been laughing and smiling whenever they see it. On the Facebook posts, there's been lots of people and like, oh my gosh, this is so great. We should do this. I I didn't think it was gonna be a big thing. But it's been really fun. - Sam Holland, Assistant Branch Librarian at the Kent County Library.

 
You still have a few more weeks to check out the exhibit. It will be up throughout October. You can get more details about the Kent District Library by clicking here
If you're looking to set down the book and head outdoors then you should check out these amazing corn mazes from across the country, two of them are located right here in Michigan.
Michigan Has Two Of The Best Corn Mazes In America
Fall in Michigan means corn mazes. Country Living has named the best corn mazes in America and two in Michigan have made the list. Are you ready to see the best corn mazes in the country?