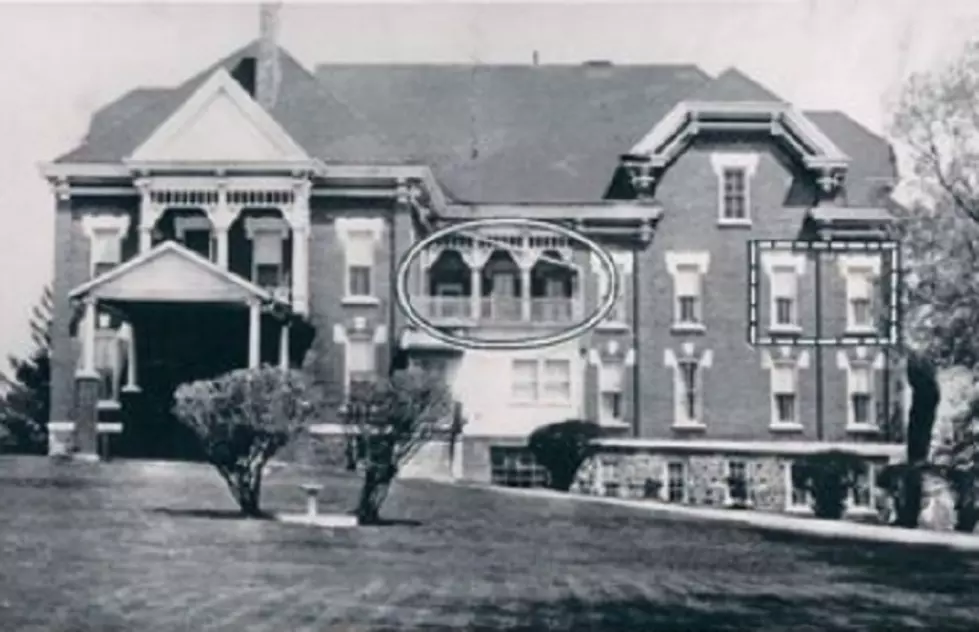 The Jackson County Poor House: A Brief Backstory
available @ worthpoint.com
Call it the Jackson County Poor Farm or the Jackson County Infirmary…either way it's been long gone. On County Farm Road west of Airport Road is the Jackson County Cemetery where inmates of the poor farm have been buried. There are no markers there except for one lone cross that signifies the unnamed bodies buried there. Some of them are veterans of the Civil War, and some graves are three bodies deep.
According to an Mlive article, in 1839, the land was purchased for about $3,000 with the intent of constructing a place to house the poor, the blind, the deaf, the homeless, and the insane. By 1881 there were 33 residents of the infirmary. The men were expected to do outdoor duties like chop wood and do the farming while the females took care of the household duties.
In 1886 the home burned down and a new one popped up the following year. Through the decades the total number of residents have been lost to time as well as the number of bodies in the cemetery. In 1933 members of the D.A.R. were able to dig up at least 25 names.
As time passed, no new residents were allowed and by 1950, the current ones were too old to do chores anymore. In 1960 the home was crumbling and board members figured it would be a waste of money to renovate, so a new facility was built: the Jackson County Medical Care Facility on Lansing Avenue. 90 former poor house residents moved into the new building in February 1963.
But the old poor house wasn't quite through yet…in May 1963, four escaped Southern Michigan Prison convicts holed up in the home which made headlines. That lasted five days.
The home was sold in 1964.
In April 1967, a contract had been made that would see the demolition of the old poor farm. The contractors who were in charge of bulldozing the place began burning waste and rubbish; however, sparks settled in the eaves which started a fire and burned the building.
One last interesting tidbit that was included in the Mlive article: The 1881 History of Jackson County took it upon itself to unflatteringly describe one of the poor farm residents. Whether the following description is factual or not, it just doesn't seem right that the writer was so callous with the words. The description says, in part: "Sitting on the steps of a back enclosure is a woman (who) has a prejudice against clothes…..she is bareheaded…she is insane, not violently so as a rule, but seems to have lost all sense of human nature…..She is intensely filthy, and her habits are decidedly more animally natural than humanly decent, and none of the other inmates will associate with her."
The old poor farm was given its own Historical Marker in May 2022.
Jackson County Poor Farm/Infirmary
MORE JACKSON-AREA STUFF:
Jackson's Downtown Store Signs, Closeup: Early 1900s
Stagecoach Stop: a Closer Look
Deserted Lone Star Steakhouse, Jackson