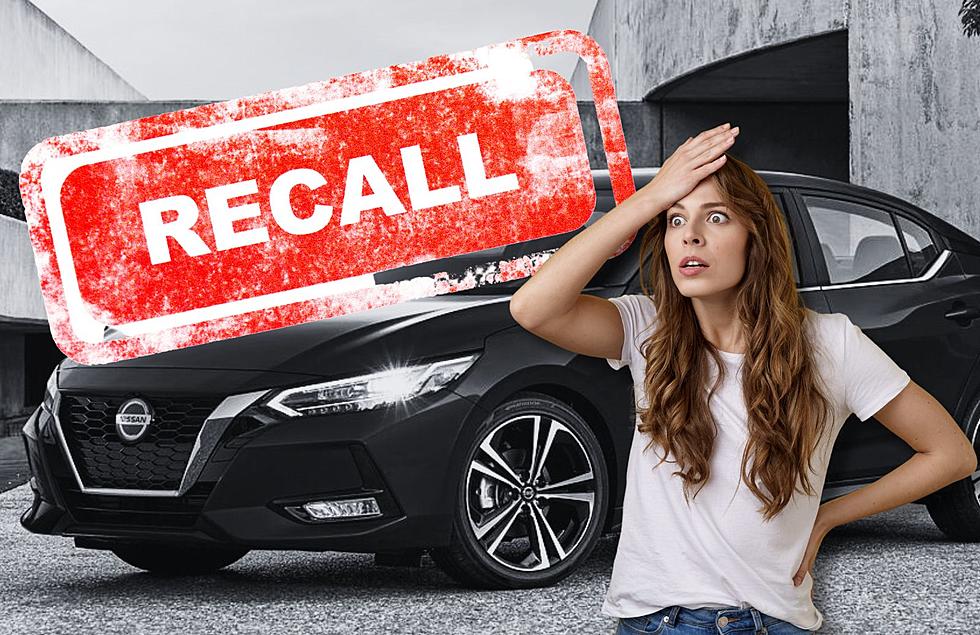 RECALL ALERT! If You Own A Nissan In Michigan, You Better Listen Up!
Canva
As a Nissan driver, I was extremely concerned when I heard about this recall.
However, it is only certain models that are affected.
If you want to know whether or not you are affected or not, you can keep reading.
Nissan Recall Alert
On Friday, August 18th, The National Highway Traffic and Safety Administration issued a warning for over 230,000 Nissan brand vehicles.
This recall is happening due to a serious safety issue that is affecting thousands of Michigan drivers.
If you are driving a 2020-2022 Sentra model, you may be specifically affected by the recall.
On the Nissan Sentra, the tie rods that are connected to the front wheels are having issues that could cause them to bend or break.
If the rods do bend or break, it can leave drivers without the ability to unable to steer the vehicle!
It may sound familiar because the same vehicles were recalled before 2021 for the exact same issue.
How Do You Know If Your Car Is Affected By The Nissan Recall?
Nissan will be mailing out letters notifying owners of the recalled vehicle starting October 5th.
However, if you own a Nissan Sentra, you can search for your car's VIN number on the NHTSA website or call Nissan Customer Service at 1-800-867-7669.
If you have an affected vehicle, Nissan dealers will inspect it and repair it for free.
What To Do To Fix The Issue
Will Windell, the Senior Engineer at Nissan North America, Inc., shared a letter with the National Highway Traffic Safety Administration saying that you should contact your dealer immediately!
"Owners are advised to contact their dealer for transport assistance if they are experiencing an off-center steering wheel or vibration. As an interim repair, dealers will inspect and replace any bent or broken tie rods, free of charge. Once newly designed parts are available, dealers will replace both left and right tie rods, free of charge. Interim letters are expected to be mailed October 5, 2023. A second letter will be mailed once the final remedy is available. Owners may contact Nissan's customer service at 1-800-867-7669. Nissan's number for this recall is R23B3. This recall replaces and expands recall number 21V-461. Vehicles previously repaired under 21V-461 will need to have the new remedy completed."
Please go check your vehicles!
Top 20 New Cars Under $30,000