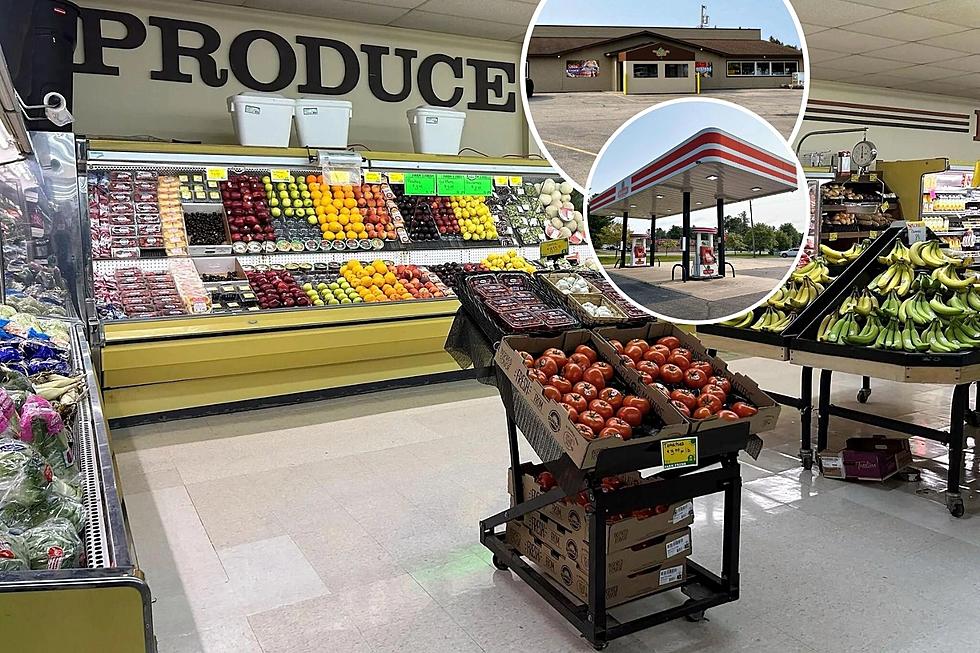 Charming, Up North Michigan Grocery Store Could Be Yours for Under $1M
Credit: Hillman Real Estate, Canva
If you've ever dreamed of leaving behind "Down State" Michigan's busy lifestyle for a life "Up North," but wondered how you'd make an enjoyable living... this might be the opportunity you seek.
A 69-year-old family-operated grocery store in Hillman, Michigan is up for sale, and you won't believe everything that's included for $850,000.
See Also: Why Are Some Michigan Businesses Legally Allowed to Deny Cash Payment?
Morrison's Market Hillman, MI For Sale
Located in Downtown Hillman, Morrison's Market, formerly Morrison's IGA, is an Up North staple for residents and visitors of the area. The Hillman Real Estate listing states this is a "turnkey" sale. So much is included with the asking price:
All furnishings
Beer, wine, liquor license will transfer
Lotto license will transfer
Beer Cave
Smokehouse
Gas pumps
If a buyer wanted to add a deli or bakery, the 15,000 square foot space offers plenty of room for expansion.
Hillman is located east of Gaylord and west of Alpena for reference. It's the only grocery store in the area.
A family legacy of serving the community.
The Morrison family made roots in Hillman, MI in 1954. Harvey (Bill) Morrison was hunting around Lewiston, MI and stumbled upon Hillman. He fell in love with the area and decided to raise his family there.
Originally, Morrison bought a small store on Main Street (when it was still gravel). The family paid $50 monthly until the mortgage was paid in full. The store had only two isles at that time -- offering basic groceries, meat and produce.
In the 1960s, Bill Morrison purchased a farm implement store and moved to the current location. All five of his kids worked there. In 1977 Doug Morrison took over. He expanded the store three times. The gas pumps came along in 2006.
Bill & Marge Morrison had 10 grandchildren -- all worked at the store part time at one point in their lives. Doug's sons Corey, Zach and Neil have worked there the longest. This summer a third generation Morrison, Olivia, joined them, too.
The next chapter
Morrison's leadership and vision has created a very successful staple of the community. Now, his retirement presents opportunity for another entrepreneur to take root and grow in Hillman, MI.
Listing Agent: Aimee Smith
Listing Office: Hillman Real Estate
Charming, Up North Michigan Grocery Store Could Be Yours for Under $1M
Morrison's Market has been family owned & operated for 69 years. Now, retirement means passing the torch to a new owner ready to serve Hillman, MI.
Geoffrey Fieger's Bloomfield Hills Home
Here's an opportunity to see inside this beautiful home belonging to attorney Geoffrey Fieger. The house is located in Bloomfield Hills with pictures courtesy of
TSA Custom Homes
.
Henry Ford's Grosse Ile Home, Built in 1939
Take a look inside Henry Ford's Grosse Ile home, built in 1939. It's a home that's dripping with charm, reflecting the style that was typically found in homes built in that era.
Ford's home recently hit the market for just under $1 million.