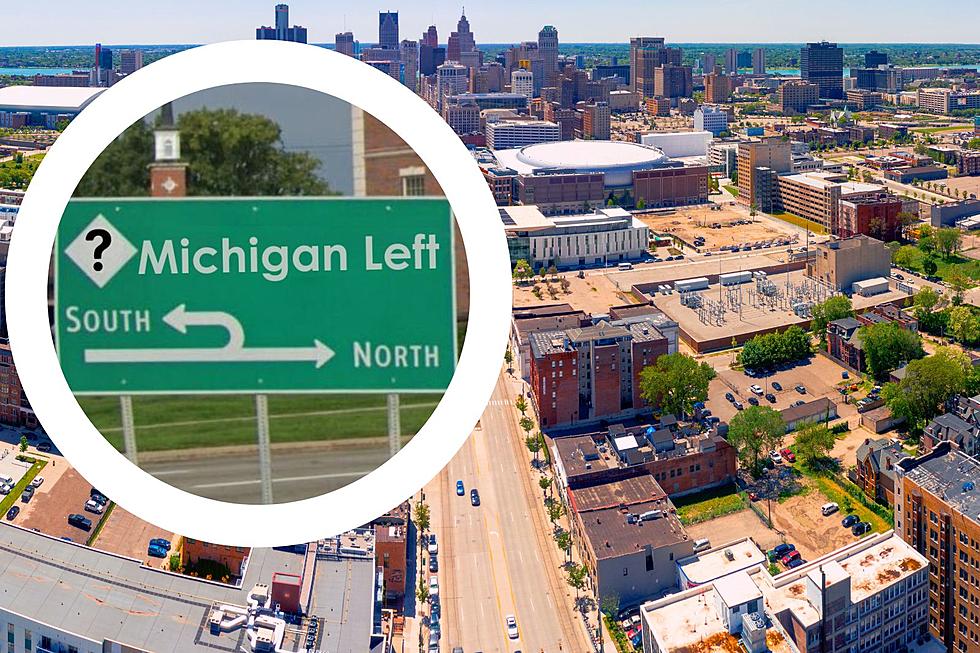 Curious: Do Other States Have the Loved and Hated Michigan Left?
Credit: Google Street View, Canva
Roundabouts and Michigan "Lefts" are not a favorite for most drivers. Without them it could mean more accidents and certainly more waiting at busy traffic lights.
When was the Michigan Left invented?
The "Michigan Left" was invented in the 1960s according to MDOT. 8 Mile Road and Livernois Avenue around Detroit was bottle-necking horribly. They decided to alleviate the issue with what we now know as the "Michigan Left." It worked.
All around Metro Detroit the Michigan Left is an expected standard. You're not waiting at a main intersection (8 lanes wide) for someone to make a left -- or sitting through 20 light cycles due to traffic volume.
Do other states have Michigan Left?
Since this works so well in Michigan, you might wonder if it exists anywhere else in the US (or world)? They started popping up in the 2010s around New Orleans, Boise, Idaho, Alabama, Arizona, Utah and my favorite Columbus, Ohio... (only my favorite because there's something "Michigan-themed" inflicted upon any Buckeye fans on the road).
You Might Also Like: Michigan Has Perfected the Pickle Pizza -- Here's the best in the state.
Michigan Left in other countries.
As far away as Australia and the United Kingdom their drivers are utilizing the "Michigan Left." Although, they call it a "P-Turn" in each of those countries. Brazil, Canada, Mexico and Hong Kong have Michigan Lefts, too.
Is It Legal to Straddle Crosswalks in MI?
While the Michigan Left annoys people on a regular basis... consider each of those intersections could be a roundabout. Or even worse, a Traffic Diamond or "Diverging Diamond Interchange." You can see that here.
Around Genesee County, Michigan Lefts could solve some of the massive delays we encounter on Miller Road and Saginaw Street near Grand Blanc High School.
Since Costco is opening soon along Hill Road and US-23 (Meijer/Gateway Centre area) a Michigan Left system could be better than more roundabouts.
These Are the Most Dangerous Stretches of I-75 in the State of Michigan
It probably comes as no surprise to you that the 10 most dangerous stretches of I-75 in Michigan are all in the Metro Detroit area.
Let's take a look.
Genesee County's Most Dangerous Intersections
Here are the 10 worst intersections in the Flint area. See if you agree with the list, compiled by
Michigan Auto Law.
Oakland County's Most Dangerous Intersections
Driving anywhere near Detroit is the ultimate test of defensive driving in Michigan. These are the worst intersections in
Oakland County
.