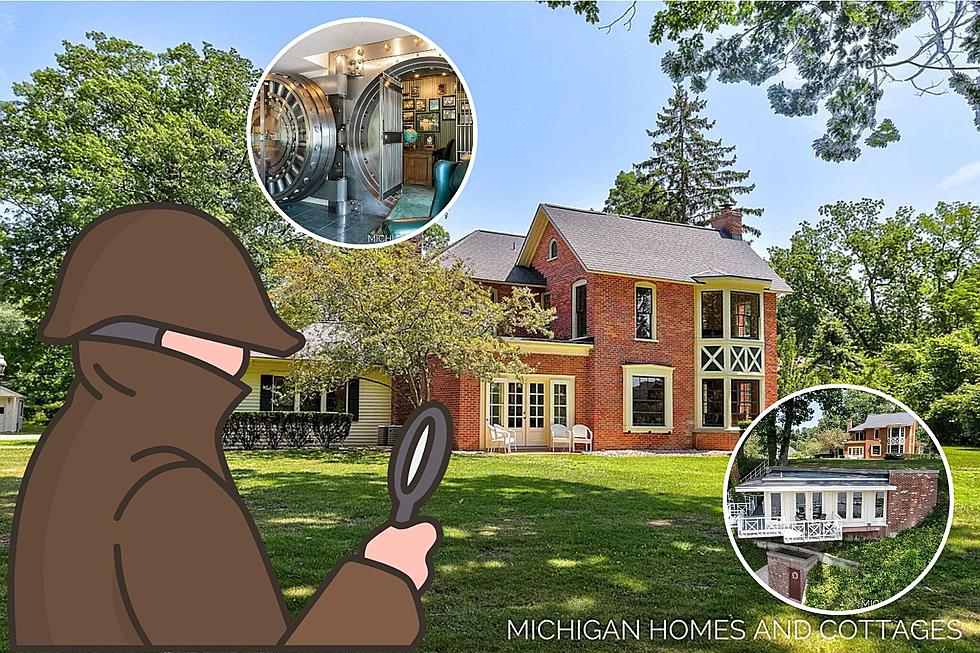 This West Michigan Home Has a Secret Underground Tunnel
Kersh Ruhl Coldwell Banker Woodland Schmidt via Zillow and Canva Pro
If a unique Zillow listing is out there, you know I'll be the one to find it and share it with you.
So, without further adieu, I'm here with another one!
Unique Zillow Listings in Michigan
Allow me to welcome you to 116 Riverside Drive in Saugatuck, Michigan. This stunning four-bedroom, five-bathroom home is currently listed on Zillow for $8.75 million.
I know, a bit of sticker shock when you hear that. But let's suspend reality for a moment, pretend you won the lottery, and are seriously considering buying this home. This is what makes that price tag just so high...
Historic Saugatuck, Michigan Home For Sale
For starters, this home is a literal piece of history. It was built back in 1875 and is known around town as "Riverside". It's literally so cool that the home just goes by the street name it's on.
Continuing... The house sits right along the banks of the Kalamazoo River, and the only thing more beautiful than this gorgeous, historic home, are the views. I mean, take a look for yourself.
If those aren't big enough selling points for you, maybe the secret tunnel that leads from the main house to the secret property will get ya.
West Michigan Home For Sale Has a Secret Underground Tunnel
This listing comes with two main living areas: the main house and the studio that overlooks the river.
There is a secret tunnel that you can supposedly access from the main house that leads to this secondary property. How cool would that be? It'd be like having your own lair.
Take a look at the secret "second house" that this underground tunnel leads to in the pictures below. Just wait until you see the surprise that's inside the riverside studio!
This West Michigan Home For Sale Has a Secret Underground Tunnel
This Michigan Home Has a Secret Underground Tunnel to an Additional House