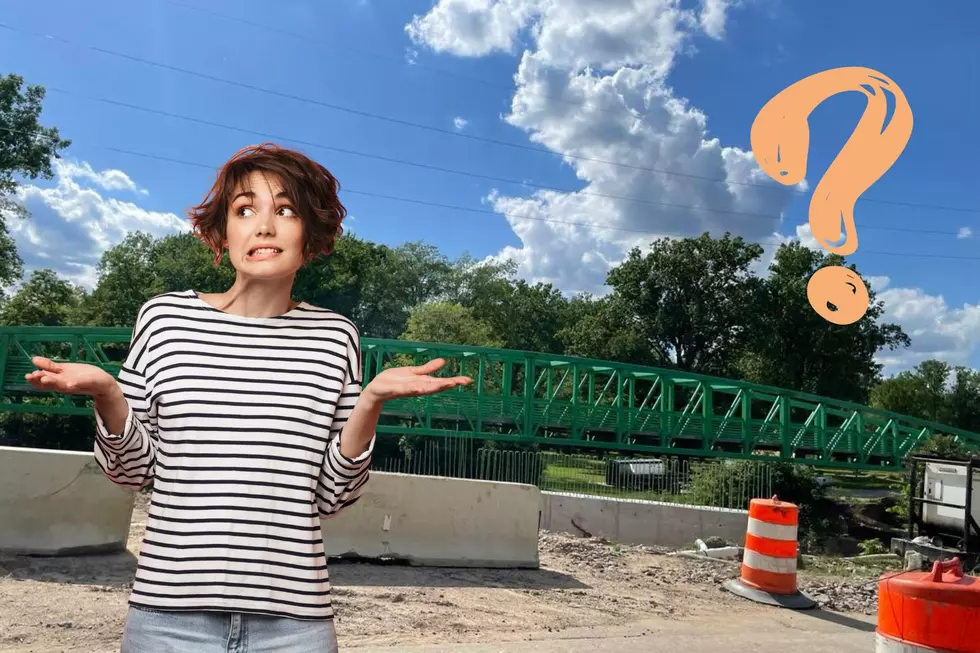 The Okemos Road Bridge Project May Actually Be Completed Soon
Jessica Gibbons TSM Lansing, Canva Pro
When is this nightmare going to end?
I'm sure that's what many commuters from Okemos and beyond have screamed inside their car at some point during the Okemos Road Bridge Project. I know I have, and I don't even drive that route on an everyday basis.
Okemos Road Bridge Project
What was supposed to be a 9-10 month project has now extended beyond its estimated completion date not once, but twice. According to the Lansing State Journal, the Okemos Bridge Project was supposed to wrap up in November, but it got delayed to December or January.
Well, at the time of writing this article, January is basically at an end, and the bridge project is not complete. That's because it's been delayed again until February because of "the holiday season and a winter storm". When will it be open in February? We have no idea. However, we do know that Meridian Township has taken action to speed up the process.
The Meridian Township Board voted unanimously this week to allow the Ingham County Road Department's contractors to work on Sundays and holidays from 7 a.m. to 9 p.m., which is normally prohibited under township ordinances, according to a township press release.
At this time, part of the bridge is open; you can travel northbound on Okemos Road over the bridge, but southbound traffic is still closed at this time. But progress is still being made, as concrete is going to start being poured beginning next week (the week of January 30th). Hopefully, this doesn't take too long because I think we can all agree that this construction has gone on far enough.
50 of Michigan's "Must-Drive" Roads
Gas up the car, grab those road munchies and a roadtrip partner that you can trust, and head out on some of Michigan's most unique roads and routes. Make sure you take lots of photos and video!
The Most Dangerous Intersections in Lansing
These are the most dangerous intersections in Lansing based on the number of accidents.
These Are Michigan's Most Dangerous Intersections
If you're driving in Michigan you might want to avoid these intersections.
Michigan Auto Law
a Michigan-based law firm created the list of Michigan's most dangerous intersections using Police information from 2021 to determine which intersections saw the most crashes.