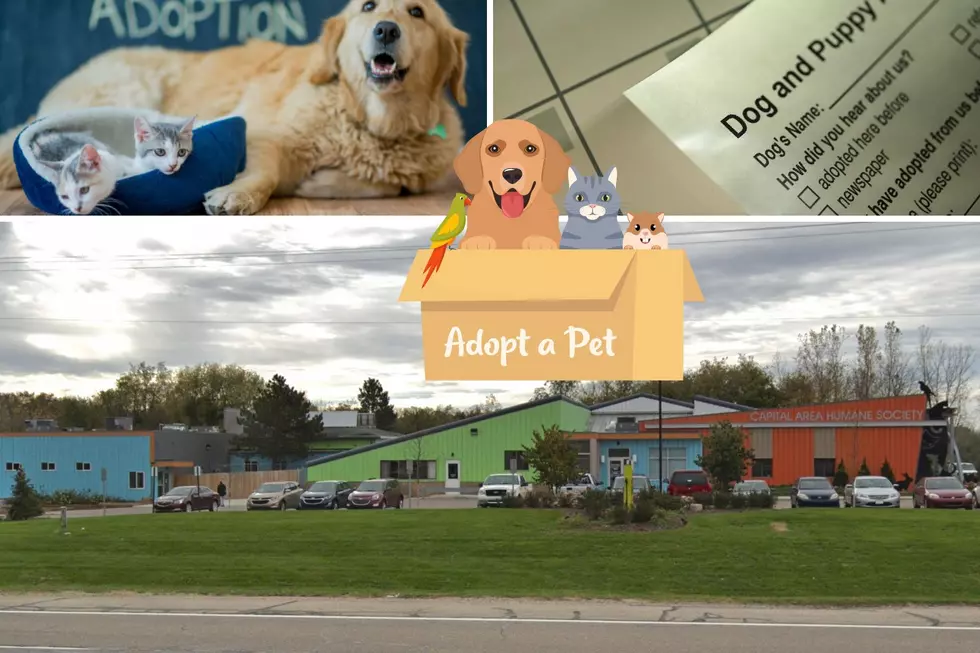 Everything You Need to Know Before Adopting a Pet in Lansing 
Courtesy of Google Streetview and Canva
During this time of year, lots of people love to give the gift of a pet. Perhaps a new dog or cat for someone special in your life? But before you can take that new, sweet furry friend home, there are some things you need to know.
First and foremost, a new pet is a lifetime commitment. So please keep that in mind before you decide on getting the kiddos a new puppy.
With that in mind, here's what you need to know before adopting a pet in Lansing.
Adopting a Pet in Lansing
The Capital Area Humane Society is an excellent place if you are thinking of adding a furry friend to the mix. They've got puppies, kittens, dogs, cats, and sometimes other animals like bunnies. They take the time to go over with you want you are looking for in a pet and do their best to set you up for success. Not to mention, all the animals they adopt are neutered, microchipped, and up-to-date on shots and vaccinations, which gives you a great start as a new pet owner.
What to Know Before Adopting
Before you head out today and adopt a new pet, here are some things to know (and bring) before you go;
Make sure you bring your ID - they need to check proof of your current legal residence and where your new pet will be living
Bring cash or a credit card to pay for the adoption fee(s) (which vary) and optional supplies, for example, a dog crate.
If you're adopting a cat, make sure you have a carrier (or plan to purchase one at the Humane Society). Similarly, if you're adopting a dog, make sure you have a collar and a leash (or the money to purchase one).
Plan for about an hour for your adoption process from start to finish. You'll fill out an adoption profile and work with an adoption counselor to make sure you have all the info and resources you need as well as meet the pet or pets that you're interested in adopting.
At the end of the day, the Capital Area Humane Society and other pet adoption places in Lansing want to make sure that the pet is going to go to a good forever home and that you and the pet are a good fit.
If you're thinking about adopting a pet in Lansing, here are some of the places you can visit:
What It's Like to Go to East Lansing's Constellation Cat Cafe
If you're a cat lover who's never been to a cat cafe before, it's something you're going to want to experience at least once in your life. But how do these things actually work? We'll walk you through the rules and our experiences so you can be prepared before your visit.
10 Animals You Can't Own As Pets In Michigan
Some people really want to have an exotic pet in their home, but very rarely is it a good idea. And if you are looking to add a wild animal to your family, check out this list of animals you can not own as pets in Michigan.