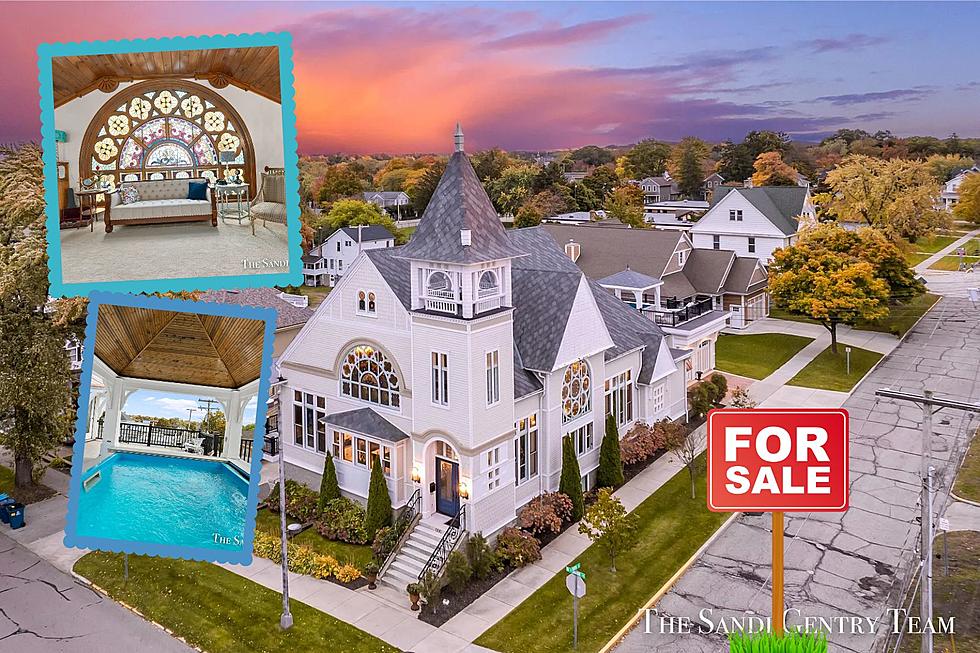 Church In Grand Haven, Michigan, Remodeled As Luxurious Mansion For Sale
Sandi L Gentry RE/MAX Lakeshore and Canva Pro
I am always on the lookout for unique Michigan real estate.
To see the work that's put into some of these homes is truly spectacular. Take for instance this former church turned into a home in Grand Haven, Michigan.
Unique Michigan Real Estate
You can find this former church, now home, located at 600 Washington Avenue in Grand Haven. And calling it just a "home" now is a bit of an understatement...it's more like a stunning mansion.
The outside is very much like the former church that it was, with the bell tower and all the stained glass windows.
However, once you get inside, there is so much more going on.
Here's a look at the main floor living area. You can see that so many of the original features, like the stained glass windows and the ceilings, were preserved while making room for modern amenities.
My favorite part of this home is how they were able to preserve all the most beautiful parts of the church while incorporating them into making this place a home.
And this is just the beginning...
This home has three bedrooms and six bathrooms, and the kitchen has been completely redone with Wolf appliances. However, I know you came here for all the juicy details about the cool features going on.
There are three fireplaces, a wine cellar, a huge five-stall garage, a family room complete with a wet bar and billiards table, and a rooftop deck with a pool!
Here's the thing though...this gorgeous home comes with a pretty hefty price tag...$2,825,000 hefty. Hey, even if you can't afford it, it's okay to dream, right? Take a look at the pictures below.
See Inside This Church Turned Mansion For Sale in Grand Haven, Michigan
This Storybook Home For Sale in Adrian, Michigan is the Home Dreams are Made Of
Check Out This Stunning Craftsman-Style Home For Sale in Detroit
By looking through the picture of this gorgeous craftsman-style home in Detroit, you basically stepping into a time machine. Originally built in 1926 by Edward J. Bench, this home boasts a lot of original features, like a stone fireplace, a butler's pantry, and a whole lot more. Take a look through the pictures for yourself.