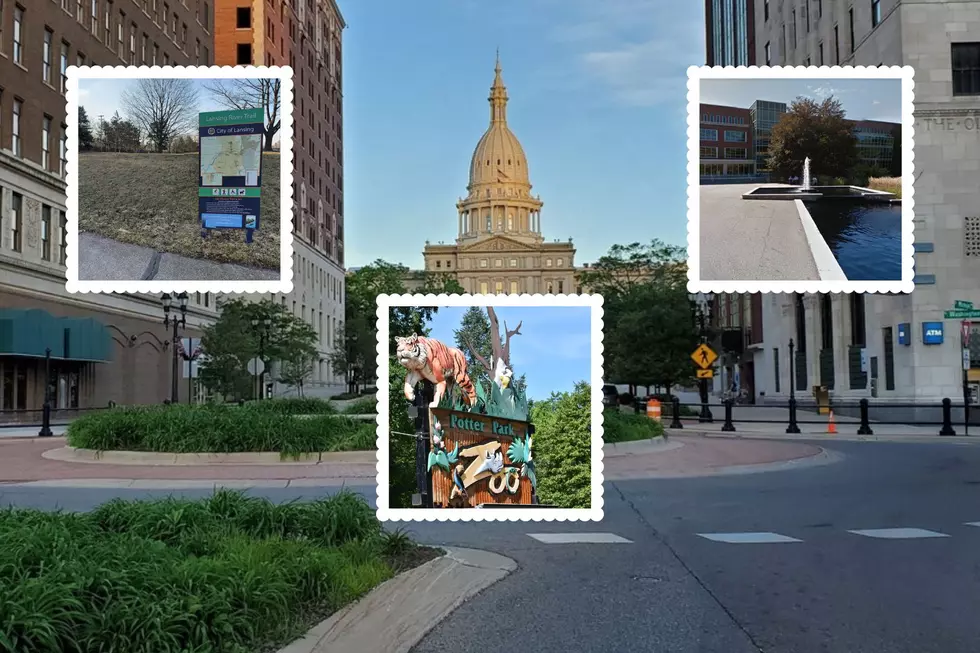 10 Lansing Staycation Spring Break Ideas
Photo Credit: McConnell Adams, TSM Lansing/Google Streetview
Spring break is coming up in two weeks for a lot of school districts in the area. If you're like me, money is tight. I plan on making it a fun, Lansing themed, spring break staycation.
Last year our family took a trip to Washington D.C. We thought the temps would be warmer in D.C., we were mistaken. We had a nice time on the trip and visited a lot of historical landmarks. It was freaking cold and we didn't consider the fact that other folks were going to D.C. for spring break too. It was jam packed but well worth the trip and the memories we created. One thing my son wanted to do was play catch with a football on the lawn in front of the Washington Monument, we did. It was surreal to be in D.C. and see all of the history.
Lansing has plenty to offer when it comes to things to do. I am guilty of saying, "what is there to do in Lansing...ugh". I want to make spring break awesome this year and you can do the same, for cheap.
The weather forecast two weeks from today is calling for partly sunny skies and hi's around 50. The forecast isn't too shabby so that means you can get outside and enjoy some of what Lansing has to offer.
Lansing Staycation Spring Break Ideas
There's a lot of history to learn at 100 N Capitol Ave, Lansing, MI 48933.
Hopefully temps will warm up so you can visit the zoo and see what it's like during the spring months at 1301 S. Pennsylvania Ave., Lansing, MI 48912.
Check out bowling alleys in the area here.
You've got to try the ice cream. Weather permitting you can check out the petting zoo and other attractions on the property at 5875 S, M-66, Nashville, MI 49073.
This fad caught on and people love them. Find one you might like here.
Pinball Pete's is awesome but there are plenty to choose from in the Lansing area, click here.
Kids love staying in hotels, especially the ones with elevators and indoor pools. The Marriott in East Lansing has glass elevators a pool and threre's lots to do in EL. Take your pic from the numerous hotels in the area. Swim in the pool, go see a movie, go out for dinner and make it fun.
Check out all of the cool animals Preuss Pets has to offer. It's fun for the whole family. They are located at 1127 N Cedar St, Lansing, MI 48906.
High Caliber is "the place" to go for all sorts of entertainment options. I went to a holiday party there and it was a lot of fun. Visit them at 1982 W Grand River Ave Suite 800, Okemos, MI 48864.
Jump on the Lansing River Trail at numerous locations throughout Lansing. Ride your bikes and check out Lansing from a different view.
Where Are They Now: Favorite Music Artists From the '80s
I was wondering what some of my favorite '80s artists are up to now. Well, I found out and have all of that info for you below.