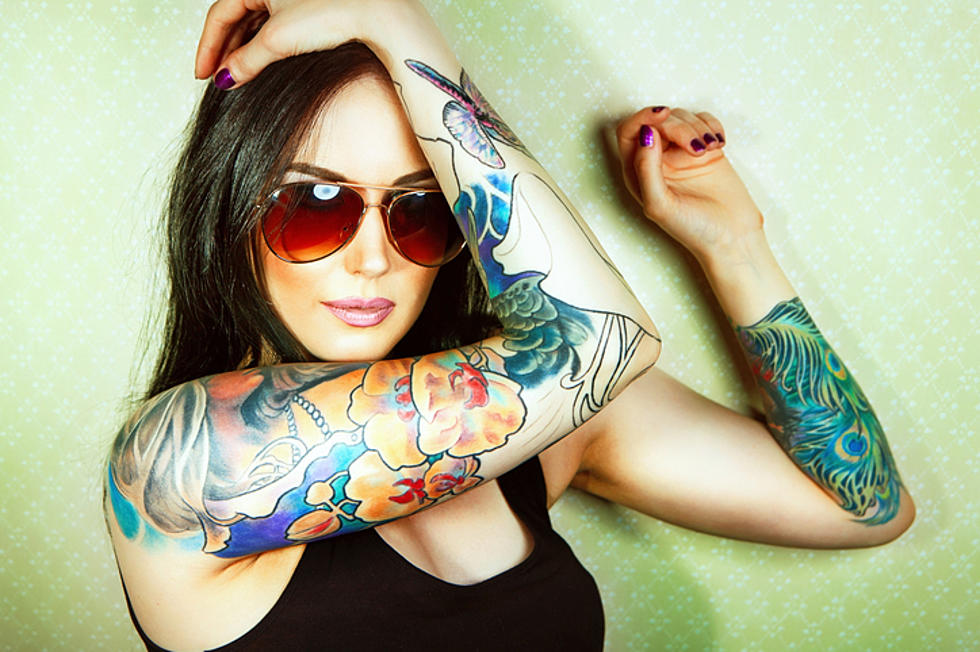 10 Best Tattoo Shops in Lansing Per Yelp
join-annie
Tattoos are a great form of art. Tattoos are a great way to express yourself. How much ink do you have and where did you get it done?
I have a couple of tattoos. I have a small tattoo on my right shoulder that is a Chinese symbol. That was my first and I regret not getting someting bigger and better. I could always cover it up. I also have a piece on my left shoulder and bicep that is the World Trade Center with an American Eagle flying between the Twin Towers and the words "America the Beautiful". The detail is awesome and I had it done by my pals at Liquid Tattoo.
I can remember when getting a tattoo was a rebelious thing to do. Nowadays it's pretty mainstream and we see people of all ages getting tattoos to celebrate milestones and for other reasons. It makes me happy to see 80 year old men and women getting tattoos done because they've always wanted one but never did it, why not?
Getting a good artist for your piece is important. Reviews can help and if you know someone that has had tattoo work done, consult with them about the artist they used. While you can cover up tattoos, picking the right artist and the right piece can save you money, embarassment and cover up work down the road.
Here come the warmer temps and spring and summer clothing. The only thing missing on you is a nice tattoo from one of our local artists. Enjoy your ink therapy.
10 Best Tattoo Shops in Lansing Per Yelp
Start your ink today at 228 Abbot Rd East Lansing, MI 48823.
Time for some ink at 615 E Michigan Ave Lansing, MI 48912.
Visit them in Lansing at 2020 E Michigan Ave Lansing, MI 48912.
See them in Grand Ledge at 914 Charlevoix Dr Ste 180 Grand Ledge, MI 48837.
Get some ink at 2819 E Saginaw St Lansing, MI 48912.
Ink therapy begins at 2375 Cedar St Ste C Holt, MI 48842.
They're ready for you at 4625 E Willoughby Rd Ste6, Holt, MI 48842.
They've been in business a long time at 302 E Grand River Ave, Lansing, MI 48906.
They are long time ink providers at 515 E Grand River Ave East Lansing, MI 48823.
See them today at 2401 E Michigan Ave Lansing, MI 48912.
This Abandoned Michigan Restaurant Was Featured On The Food Network
While not many restaurants that made an appearance on the food network have closed since premiering, this one unfortunately has. Take a look at this abandoned Michigan dinner.