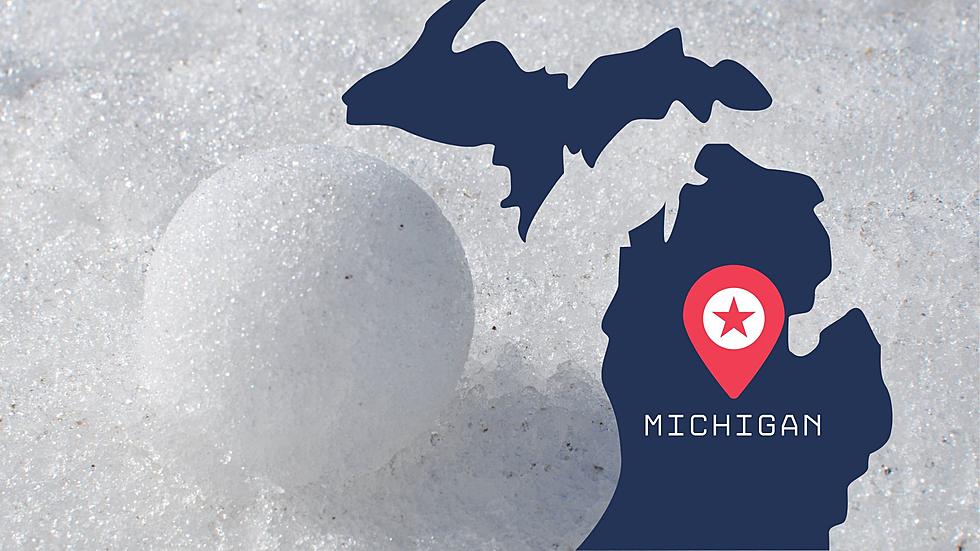 LOOK: Satellite Image Shows How Much Snow Is Covering Michigan
Canva
The weather has been... strange... to say the least for Michigan this year. Unseasonably warm, but still wet. We've had four or five pretty intense winter storms, but within a few days, temperatures were right back above freezing, and the snow and ice were largely gone.
It's tough to get a good view of the state this time of year from above because it's typically mostly cloudy. But Tuesday, there wasn't a cloud in the sky, and we got our best look at the snow coverage in Michigan for months!
Mid-Michigan Now, an affiliate of NBC25 News in Flint, Michigan, posted this to their Facebook page recently, and it's the clearest image we've gotten of snow coverage in Michigan, from a satellite, over nearly the entire winter.
As you can see as of Tuesday, MOST of the state still has a fair amount of snow on the ground... except Southwest Michigan. Recent winter storms brought more ice and rain to us, than snow.
Areas in the Upper Peninsula have been snow-covered for months now, but parts of the northern, and eastern Lower Peninsula are still covered from the last two winter weather systems.
It's been a literal Hot/Cold winter for Southwest Michigan in particular. Early snow storms in November brought more than a foot of snow, and a Christmas Blizzard crippled transportation for days. But between the massive winter weather events, it's been relatively warm and dry, with average temperatures sticking around the high 30s and low 40s. Warm enough to keep small amounts of snow from sticking around.
The Great Lakes have ALSO been suffering from the strange winter season. They're at a near-historically low amount of ice coverage for the season. Only 8.9% of the Lakes are covered in ice, with water temperatures still mostly above freezing.
The only areas of the Great Lakes with high ice coverage are smaller bays, and inlets. Otherwise, parts of Lake Michigan are still showing water temperatures in the 40s... which is STILL REALLY COLD... but warm enough to stave off any ice coverage.
There are still plenty of chances for winter weather to rear its head across southwest Michigan over the next couple of months (it was still snowing around Easter in 2022), but it's likely we're nearly done with this bipolar winter season.
Carport Collapses Under Weight of Snow in Kalamazoo
Guess you should have shoveled the roof.