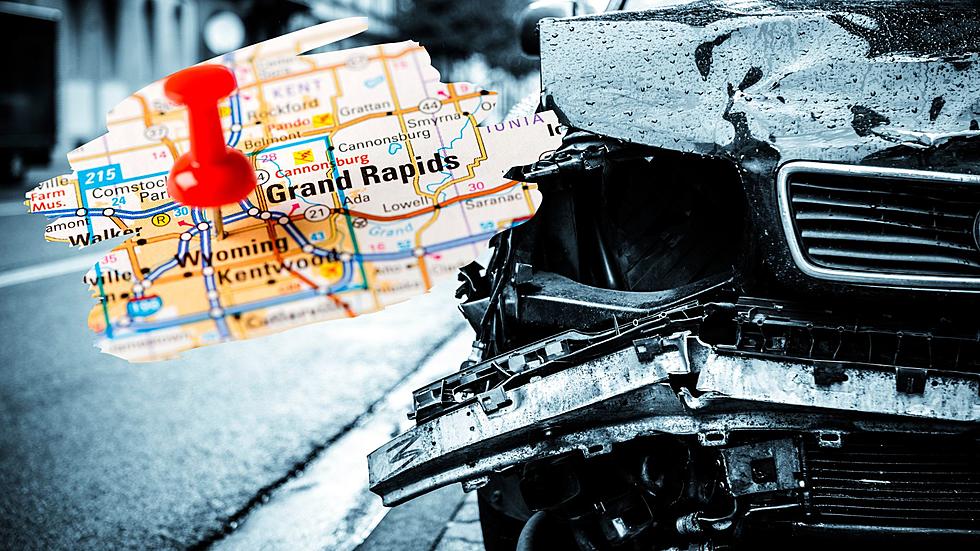 WATCH: Grand Rapids Street Race Ends with Awful Accident
Canva
Street Racing has become an unnecessary popularity since the Fast and Furious franchise came out more than 20 years ago. While the movies have moved on from simple drag racing, illegal races are still happening around the country.
One such illegal race in Grand Rapids turned tragic after an awful accident with a person in the wrong place, at the wrong time, and we have video to show the terrible crash.
News 8 WOOD TV obtained video this week of the incident, which is brutal to watch.
Grand Rapids Deputy Police Chief Joe Trigg commented on it.
"It's almost like it's a video game. (Drivers) don't realize the dangers of it."
The two vehicles involved in the race - a red Ford Mustang, and a gray Infiniti - can be seen in the video, speeding down Front Avenue early Sunday Morning. As they approach the flashing red light at the Sixth Street intersection, the Infiniti breaks, but the Mustang doesn't.
As it goes through the intersection, another vehicle (with the right-of-way) pulls into the intersection, and is T-boned by the Mustang.
"Driving speeds like that in the city, it doesn't give you any time to stop and respond. You're coming up to the intersection that quick, there's no time to brake."
The accident was awful, so it's amazing that only the woman in the other vehicle suffered any injuries. She was taken to the hospital in serious condition, but none of her injuries were life-threatening.
And apparently, this incident of reckless driving isn't an isolated incident. Police have allegedly been dealing with many examples that have led to crashes.
Michigan's Worst Train Wrecks, 1900-1929
The 5 Worst Roads To Drive On In Kalamazoo
To be fair, the city can't necessarily be blamed for what happens with the wear and tear of our streets. After all, The city of Kalamazoo maintains and operates 83 miles of major streets, 166 miles of local streets, 20 bridges, over 15,517 signs, 80 traffic signals, and 4 flashing beacons at intersections, so there's a lot they have to cover.