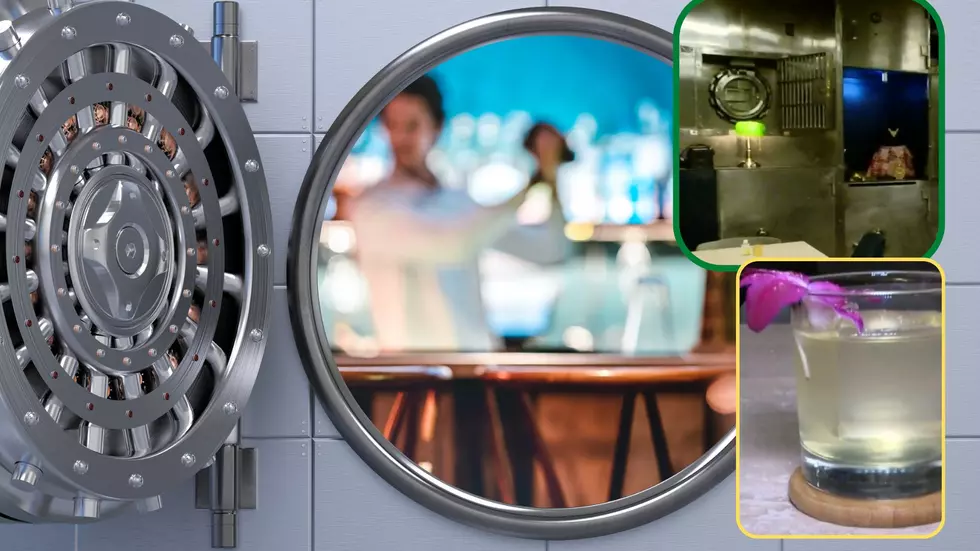 Detroit Speakeasy Is Built In 100-Year-Old Bank Vault
Canva/Youtube
I love a good speakeasy, especially the ones that really commit to the bit. You either have to know the secret word or have to know where the secret door is to get in. And most of them tend to have some pretty incredible drinks.
So when I found out there's a REALLY cool one in a bank vault in Detroit, I promised myself I'd find a way to get there, and check the place out.
By all accounts, Coffee Down Under and Shelby seems like a pretty typical coffee shop in the financial district of downtown Detroit. But ironically, it's what's "down under" the coffee shop that really sets this place apart.
A secret passageway, tucked away in the old Bank Vault of the US Mortgage Bond Building, leads you to Shelby's Speakeasy, built right into the 1920s MASSIVE bank vault in the basement.
It legitimately looks like a movie set for some bank heist movie, or seedy underbelly meeting place for a spy flick. You have to walk through the HUGE, round door, that easily weighs hundreds of pounds, through barred doors, and into the former vault, which is now lined with period-specific furniture, booths, and decor.
"The vault was intact when we came into the space, but it was very deteriorated. Most of the stainless steel you see in the space has some impurities because it was covered in so much rust, including the iconic vault door. There's a lot of buff marks and a lot of love that went into restoring and making this space usable."
Tarun Kajeepta, who owns Coffee Down Under, and Shelby, started restoring the space for private events, and to be rented for meetings. (Top-Secret meetings maybe?)  
View this post on Instagram
So, if you're in Detroit, looking for a cool, classy, and quiet place (to conduct secret business, maybe?), keep an eye out for Coffee Down Under, and find Shelby down under the streets!
Long Gone Bars and Nightclubs in Kalamazoo
Photos of bars and nightclubs that no longer exist in Kalamazoo, Michigan.