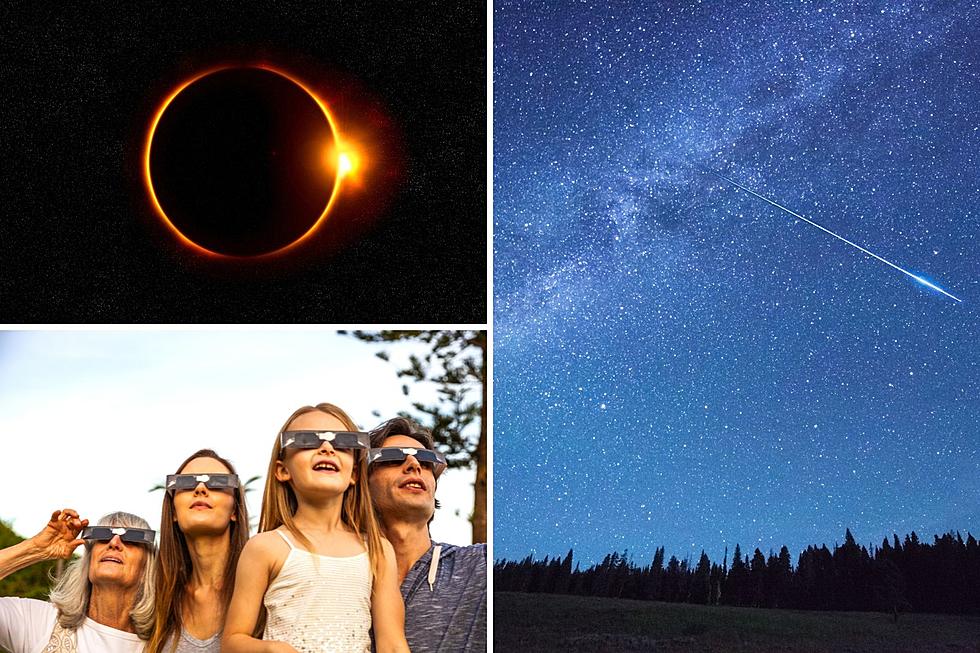 Michigan Will Close Out 2023 With One Final Supermoon– And An Eclipse!
Canva
We're headed into the last few months of the year and buckle up, because it's going to be a doozy! Astronomically speaking, that is.
As a self-described "space nerd" I am totally amped for all the amazing celestial events that are headed our way. Be sure to mark your calendar because you won't want to miss these either!
Here's what we can expect to appear in the night sky above Michigan throughout the final months of 2023:
The Final 10 Events to Take Place in Michigan's Night Sky in 2023
From solar eclipses to supermoons, these are the final astronomical events that will take place above Michigan throughout the remainder of the year.
Fourteen Michigan Natives Have Spent Time in Space
UFO-Shaped House Hits the Market in Lansing for Nearly $360k
For those who, "want to believe."
8 Parks in SW Michigan Where You Can Use Your Recreation Passport
You purchased a recreation passport so, you might as well put it to good use! Here's where you can use it in the SW Michigan area.